Now more than ever, we need your support! Become a Supporting Subscriber today.
November 2010
---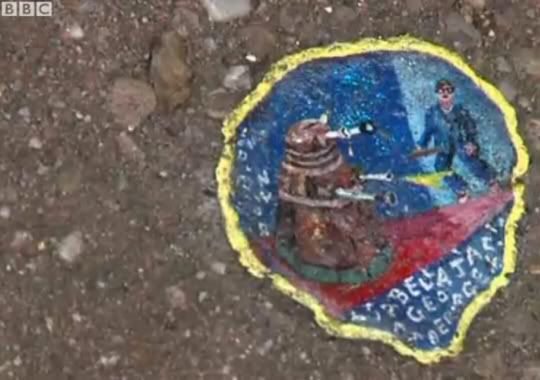 Ben Wilson London based Chewing gum artist Dr Who painting
http://www.bbc.co.uk/news/entertainment-arts-11677462
Cheers, daveac
"Coulrophobia, it's the fear of clowns. Johnny Depp has it."
Doctor Who: Podshock - Episode 226 EXTRA Edition
Running Time: 0:30:35
In this Extra Edition of Doctor Who: Podshock we interview Tommy Knight (Luke) on The Sarah Jane Adventures, plus we have Doctor Who news and more.
Hosted by Louis Trapani ( @LouisTrapani ) with Ken Deep ( @kendeep ) and James Naughton ( @JamesNaughton ).
Cover art for Doctor Who: Podshock 226 Extra Edition interviewing Tommy Knight (Luke) of The Sarah Jane Adventures.
Photo by Rachel McCauley @RachelMPhoto