The2ndDoctor's blog
---
So that you all don't bored the two part mini adventure written once again by UK school children, is finally here for your Perousal! ENJOY....PS Happy Towel Day.
And so we lose another great actor who's appearances in Doctor Who are long and note worthy.
Philip Madoc died today Monday, 5th March after a short illness at the age of 77. His agent Michael Hallet said he passed away in hospital in Hertfordshire surrounded by his family.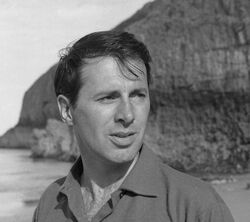 It saddens me to say that we've lost another Doctor Who vetran. Peter Halliday passed way on the 19th of February. It's taken a while for the information to filter out, Peter for most shall be remembered as the unfortunate, violence happy Packer in The Invasion along side Patrick Troughton and Kevin Stoney. But it was not to be his only role, he also did voices for The Silurians and Ambassadors of Death in Jon Pertwee's 1st full Season. Then going on to star as Plectrac in Carnival of Monsters.
Later he appeared along side Tom Baker in the City of Death, as a soldier, and finally along side Sylvester McCoy in Remembrance of the Daleks as the Vicar in the closing moments of Episode 4.
The shooting for Series 7 is due to start on the 20th February, with rehersals starting this Monday on the 13th.
Writers so far include Steven Moffat, Mark Gattis & John Fay the latter was part resposible for Torchwood Children of Earth. To them Gareth Robberts and Chris "42" Chibnell have also been added, Chris's episode being looked at, at this moment in time for Episode 3.
So spoiler-phobes from the 20th of February fingers in ears and chant the mantra, It's not on TV yet, It's not on TV yet, na na na na na! But I'll see it soon enough....
Both Matt Smith and Karen Gillan won thier catagories at the NTA or National Television Awards.
Matt won for best for Best Performance Male Drama, and Karen for Best performance Female Drama.
Doctor Who was nominated for the Best Drama catagory but lost out to Downton Abbey, which stars Hugh Bonniville. Who most who fans will remember as the Captain from the Series 6 Episode "Curse of the Black Spot"
On the red carpet it seemed like Matt has caught Moffeteitis in that he gave two different accounts of how long he was going to stay as the Doctor. The Youtube clip are underneath, you can decide fro yourself.
The Interview runs to over 8 Minutes, enjoy. (May contain nuts, sorry spoilers)
If the Prequel (see previous story) doesn't get your juices running for the Christmas special perhaps this interview with Matt will. Though if the Prequel doesn't start getting you excited I quote the 11th Doctor at this point "What's wrong with you?"
There were some rumours that a finished version or almost finished version of Doctor Who Confidential exsisted. On last nights Viewer comments Programme "Points of View" these rumours were put to rest.
The Radio Times has a full interview with Elisabeth Sladen's Daughter Sadie Miller.
Sadie now 26 years old, tells what it was like growing up knowing Jon Pertwee and Tom Baker, and what Family life was like.
She goes on to mension that she shall not be watching the 5th Series of Sarah Jane Adventures, Saying "I find it just a bit strange. I can't really watch it, too soon. But I know I'll enjoy watching them again at some stage. And if I have children it will mean a lot to watch it with them. Mum would have been a wonderful grandma and I feel sad that she won't get to experience that."
The full interview is linked below.
As of Saturday the 1st of October, Doctor Who Confidential is no more. After six years of coverage of the production of Doctor Who and background information, Confidential comes to an end, but it goes out with a bang, not with a whimper.
As followers of the British Schools Writing Competition should know, Confidential has been following the process and on Saturday it comes to a climax as the finished episode "Death is the Only Answer" is transmitted on Confidential.
So thank you Doctor Who Confidential for all your information, past and present. You shall be missed.