The2ndDoctor's blog
---
This will bring a tear to your eye, one way or another.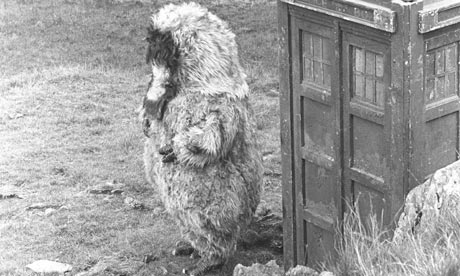 Mervyn Haisman, has died of heart failure aged 82. He with co-creator, Henry Lincoln, was responsible for the creation of the Yeti and the Quarks in the Patrick Troughton stories, The Abominable Snowmen and The Web of Fear in Season 5. Plus The Dominators in Season 6. He also worked on Doctor Findlay's casebook, The Onedin LIne as well as Howards way, all for the BBC. He was also responsible for scripting Hammer Horror's, The Curse of the Crimson Altar.
BBC America, has put up the first Video look at the soon to be released for iPhone iPod Touch and iPad, "The Mazes of Time game" see below. So far still no date of release only coming soon and before Christmas. To this BBC.com announced that the international BBC iPlayer will be due out the Middle of next year. As far as anyone can glean it will be an iPad app in North America, but I am hoping that there will be an online browser option too.
Character Options has finally started on bringing out classic companions that are not robot based such as K9. First out of the gate is Peri and joining her in this outing is not the 6th Doctor, but Sil. This set is taken from the Vengeance on Varos story from Series 22. If you are in the UK the set is available from the link below, US sources should follow soon.
The final viewing figures for the Sarah Jane Adventures has been released. On average the show got 0.52 milion on BBC One alone and the same again on CBBC per episode, and even beats Blue Peter which during the same time had an average of 0.44 million viewers. Lost in time achieved the highest combined viewing figures of 1.57 million viewers. The average total overall per episode for the series is 1.29 million viewers which is up form last years 1.01 million. See the graph below for full figures and spreads.
Graph was removed by originating site.
Once again London was invaded by the Cybermen! This time around it wasn't some diabolical scene of Tobias Vaughn, but publicity for the newly opening "Doctor Who Experience" in london. The same steps used in the iconic Patrick Troughton era story "The Invasion" were used once again. Later on the Cybermen marched onto the London Underground.
The Doctor who experience will open in London on the 20th of February 2011. more photos below. www.doctorwhoexperience.com.
This ones a bit obvious so...