daveac's blog
---
Merry Christmas & A Happy New Year!

to all Doctor Who:Podshock listenners, HHGTBSF listenners, The Cultdom Collective Podcast members & listenners & daveac.blip.tv viewers!
Also a BIG 'Thank You' to Louis, Ken & James for all their hard work bringing great Dr Who related podcasts & news updates and not forgetting all the other GE bloggers & correspondents.

Cheers, daveac
Tameside UK has it's own Dr Who Christmas Special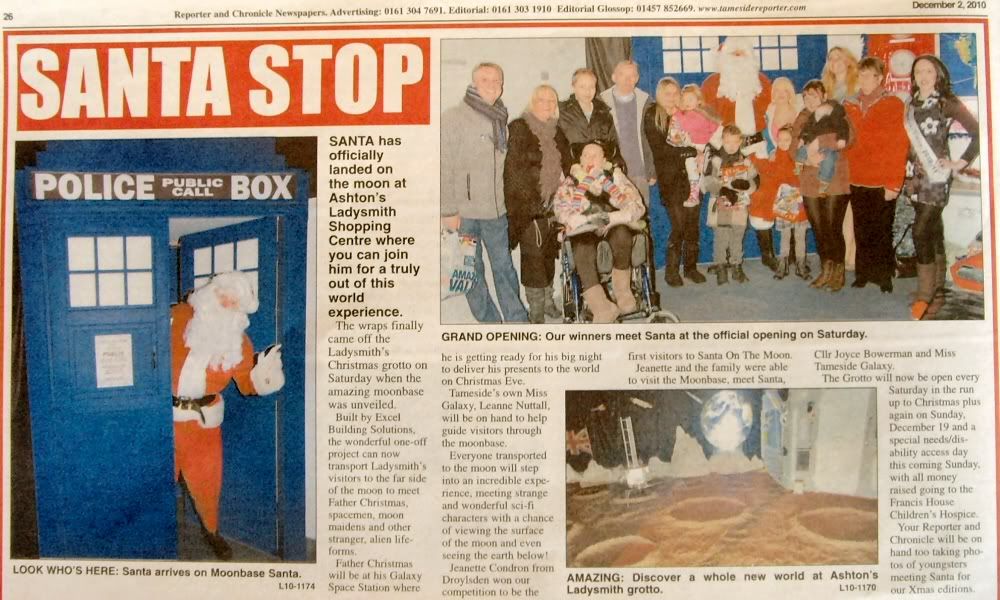 Full size image on my Photobucket site here:- http://s182.photobucket.com/albums/x202/dac100/drwhobits1/?action=view&current=santawhomoon.jpg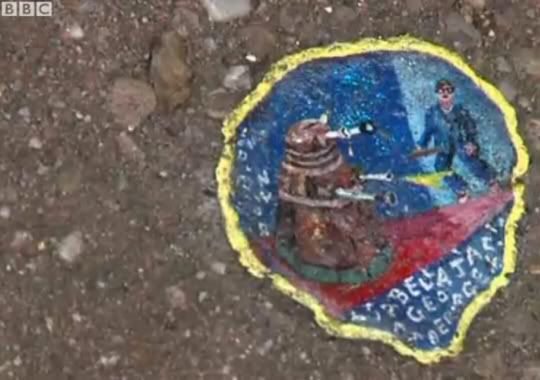 Ben Wilson London based Chewing gum artist Dr Who painting
http://www.bbc.co.uk/news/entertainment-arts-11677462
Cheers, daveac
NOTE - I'm posting this item as a Blog post as it's not strictly a GE topic although it relates to SciFi
The Cultdom Collective Podcast have just done our first Interview Podcast!
Rachel Bloom Blows off Ray Bradbury to get down and dirty with Dave, Ian and Misha. Join us as we chat with the wonderful Comedian gone Viral Video Sensation Rachel Bloom.
Direct link to mp3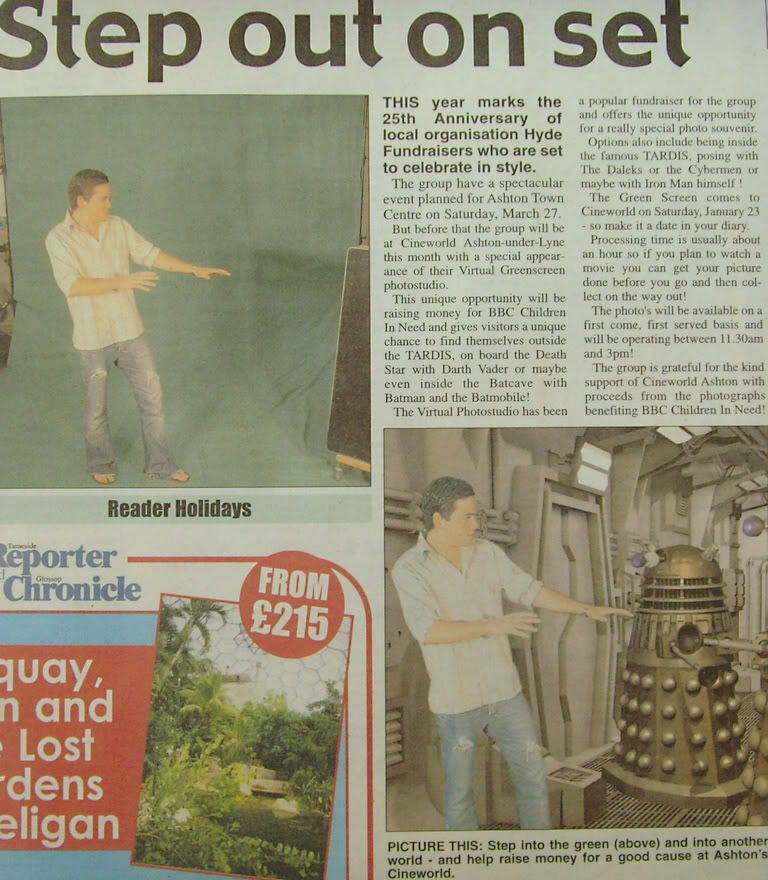 As many of the GE forum readers know I try to highlight the good work done by a local group here in the UK.
Well that group - The Hyde Fundrasiers reach their 25th Anniversary just like the GE this year!
The Charity group uses Doctor Who & other Science Fiction related characters to raise funds for local, national & international charities like Children in Need reach 25.
Cheers, daveac
I've signed up!
Get Extra Content by Becoming a Podshock Supporting Subscriber!
Now you can support our podcast and at the same time get extra content made available for Supporting Subscribers!
When you become a Supporting Subscriber, you will have access to special extra shows for Supporting Subscribers, discount offers, giveaways, and other special benefits.
http://www.gallifreyanembassy.org/vortex/?q=podshocksupporter
Cheers, daveac
Just a newspaper report on the Hyde Fundraisers Doctor Who Charity event that I posted a couple of YouTube videos on (dac100) and pictures at dac100 PhotoBucket.
Save to see full size:-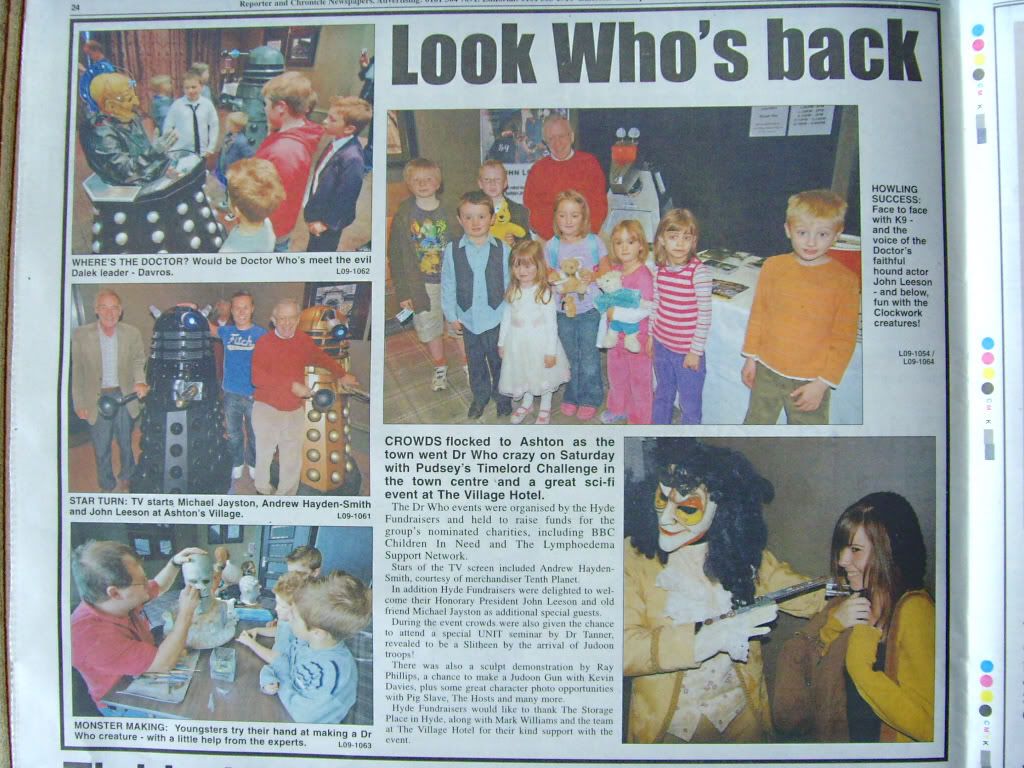 Cheers, daveac
Posting this as a 'blog' entry after tweeting with Louis - rather than in the Forums.
Checkout Tom Baker's New Official website:-
And whilst I have your attention - please check my dac100 YouTube site for a few Whooverville video clips. Sorry to say the sound is not that good.
http://www.youtube.com/user/dac100
Cheers, daveac