Louis Trapani's blog
---
Less than a year ago we lost Elisabeth Sladen. At that time, only six of the twelve episodes for the fifth series of The Sarah Jane Adventures were shot. Fortunately, we got to see those six episodes starting last October on the CBBC. In this latest episode of Hitchhiker's Guide to British Sci-Fi we review this abbreviated and final series. Join Dave, Graeme, and myself as we bid farewall to the series.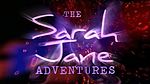 Plus other news including Blake's 7 and the new forthcoming Aliens vs. Wizards and more.
The Latest and Final Series of The Sarah Jane Adventures is Reviewed in Hitchhiker's Guide to British Sci-Fi 20 -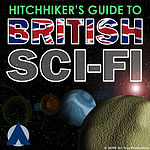 Hitchhiker's Guide to British Sci-Fi - Episode 20
Running Time: 1:33:49
The latest and final series of The Sarah Jane Adventures (Series 5) reviewed ('Sky', 'The Curse of Clyde Langer', 'The Man Who Wasn't There'), plus news and more.
Hosted by Louis Trapani ~ @LouisTrapani , Dave Cooper ~ @daveac , and Graeme Sheridan ~ @The2ndDoctor
This is just a quick heads up to let you know that a new episode of DW Podshock and Hitchhiker's Guide to British Sci-Fi have been recorded and are both currently in post production now. They should be arriving in your feeds later in the week.
Included in the upcoming Podshock episode is a review of the classic Jon Pertwee DVD Doctor Who and the Silurians and the conclusion of the Frazer Hines interview.
We review series 5 of The Sarah Jane Adventures in the upcoming Hitchhiker's Guide to British Sci-Fi.
Former Doctor Who executive producer and lead writer Russell T Davies who was also responsible for two Doctor Who spin-off series, Torchwood and The Sarah Jane Adventures will now be spearheading a new series on CBBC, Aliens Vs Wizards.
This new series consisting of 12 half-hour episodes is being created with Phil Ford who Davies worked with on Doctor Who and The Sarah Jane Adventures series. It is set to debut in autumn of this year on CBBC. It is being produced by BBC Wales in association with FrementleMedia.
It is the season of giving and for Doctor Who fans such as ourselves, we have been given a wonderful gift, news of two previously missing episodes which have been recovered! Two classic episodes from the 1960s include one from the William Hartnell era, Episode 3 of Galaxy 4 and from the Patrick Troughton era, Episode 2 of The Underwater Menace were found.
Both were in the collection of one Terry Burnett who had purchased them in the early 1980s and was not aware he had them.
Until now, all four episodes of Galaxy 4 were considered lost. The recovered The Underwater Menace episode originates from Australia's ABC channel which had been censored for broadcast there. The missing bits will be restored to the episode via scans made of them from the National Archives of Australia.
Expect information about a forthcoming DVD release from 2 Entertain sometime in 2012.
There are still missing episodes... Are you a film collector? Please what are you waiting for, check your attic and crawl spaces! What exactly is in that film canister you bought decades ago stored away somewhere? We have to find these lost treasures.
Waris Hussein, the first director of Doctor Who (he had directed An Unearthly Child back in 1963) turned 73 today. Though you would never guess it if you spent some time with him as he comes across as someone much younger. We had the honour and privilege of spending a little time with him in Los Angeles last February when we introduced him as our special surprise guest in our Doctor Who: Podshock live show on stage at Gallifrey One. He is charming and intelligent.
A couple weeks ago for the 48th anniversary of Doctor Who I once again watched An Unearthly Child (Part One) as I do traditionally on the anniversary. Despite its age, it never gets old.
Happy Birthday, Waris!
To follow up on our panel discussion about the possibility of a Doctor Who feature movie in Doctor Who: Podshock 261, Executive Producer and Lead Writer, Steven Moffat has responded to the David Yates comments about bringing Doctor Who to the big screen. He dismissed Yates comments as speaking off the cuff on the red carpet. He also agreed with my assertion that if a feature movie is produced, it should star the current actor playing the Doctor and it would not be a "Hollywood reboot."
In case you missed it (as I had), here is the Doctor Who segment with Matt Smith from this year's Children in Need charity which also includes a 'trailer' preview of this year's Christmas special titled, The Doctor, The Widow, and the Wardrobe. The special is slated for Christmas Day in the UK.
Donate at www.bbc.co.uk/pudsey
It's that time again... Yep, news of a Doctor Who movie is abound again. Though this time the source is coming from Variety. Today the entertainment industry paper has broken the news that director David Yates is working with Jane Tranter of BBC Worldwide to bring the Time Lord to the big screen.
They are looking for writers for the project currently and their sights are not limited to just the UK.
Unfortunately, as I had always feared when this topic comes up as often as it does, the movie would not be in sync with the established television canon (then again, the television series itself is often not in sync with its own canon, but that's another story). Yates who has directed the last four Harry Potter films told Variety, "Russell T. Davies and then Steven Moffat have done their own transformations, which were fantastic, but we have to put that aside and start from scratch."
Let's hope they don't rename the Doctor character to "Dr. Who" like the two feature films of the 1960s did starring Peter Cushing.
Today marks the 29th birthday of the youngest actor to play the lead role in Doctor Who, the 11th and current Doctor... Matt Smith. So a big spirited happy birthday wish goes out to Matt who is big spirited himself.
Now I believe he is at the age that Peter Davison was when he took on the role, the previous title holder for youngest actor to play the role in the series. Smith was still 27 when we met and interviewed him in April 2010 which is when I took these photos here of him.
The final touches are being made on the latest episode of Doctor Who: Podshock and should be released later today to supporting subscribers. In the meantime, here are some soothing sounds by the Doctor Who Fan Orchestra with their second collaboration, "This is Gallifrey" / "Vale Decem" by Murray Gold. Another piece of outstanding work and coordination by musically gifted fans and arranged by Stephen Willis.