Double Ten - 10th Doctor Figure on Auction *NEW*
---
I recently received a belated gift which is very lovely, but I have it already. The 10th Doctor collectable figure in his classic trenchcoat. It is a fine figure, but since I already have one, I would rather get one of the Doctor figures I don't already have instead. So therefore this figure which now is hard to find shipping via online retailers (when I last checked) is now up on eBay.
You can find it here: http://item.ebay.com/110528782323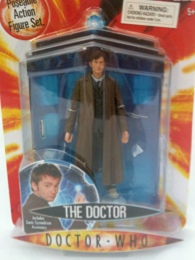 Below are the details:
Doctor Who: The 10th DOCTOR Figure NEW • FACTORY SEALED • Never Opened
A Great addition to your DOCTOR WHO collection
DOCTOR WHO - The 10th Doctor (as played by David Tennant) Figure
Doctor Who: "The Doctor" (the 10th Doctor as played by David Tennant) Action Figure. Manufactured by Character Options Ltd (imported by Underground Toys). Poseable 5.5" Action Figure Set.
Includes Sonic Screwdriver accessory.
For ages 5 and older. (Not for children under 3 years).
Licenced by the BBC.
Doctor Who is the longest running science fiction television series of all time. The 10th Doctor was very popular. This incarnation of The Doctor dominated the Russell T Davies era of Doctor Who (2005-2010)
This collectable action figure is brand new, never opened, FACTORY SEALED on the card. It was given to me as a belated gift, but I already have this figure. I rather get one of the Doctors that I am missing for my collection.
Here is the 10th Doctor with his trademark brown trenchcoat. This collectable figure is hard to find shipping now from online retailers.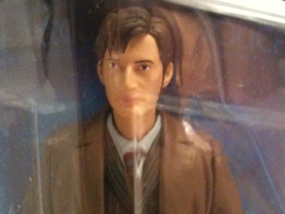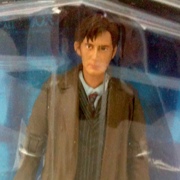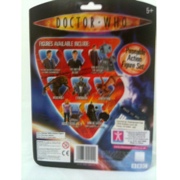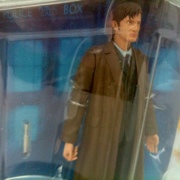 Shipped via USPS ($4.50 shipping and handling)
PayPal and major credit cards accepted via PayPal. This the only one available, therefore there are no exchanges.
Once again, this is NEW and FACTORY SEALED. Alons-y!
Bid on it here: http://item.ebay.com/110528782323
Auction Ends: May 11, 2010 • 21:11:22 PDT