Now more than ever, we need your support! Become a Supporting Subscriber today.
2nd Bonhams Doctor Who Sale
---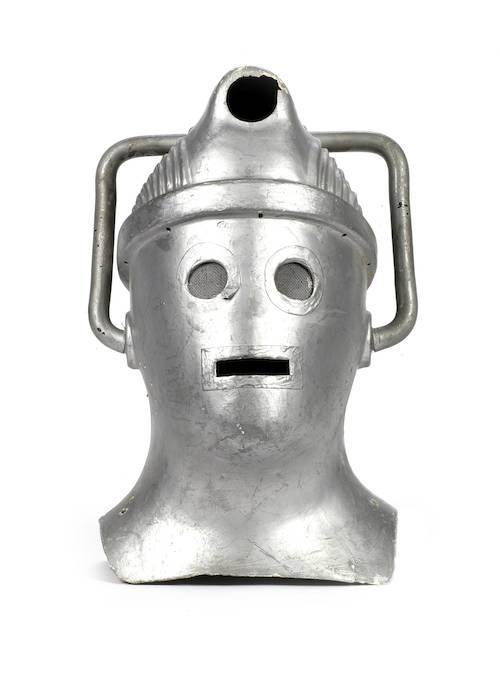 The above pictured Cyberman head from the Second Doctor's period is one of many articles going on sale once more at Bonhams in Knightsbridge London. Other props include Daleks also from this time (Power of the Daleks) K9 and two TARDIS's. The most interesting being the TARDIS from 2005 from 9th Doctor, Christopher Eccleston. This is part of an entertainment auction rather than just a Doctor Who specific one. The auction will be taking place at 11am on the 23rd of June 2010 and lot numbers are 126 to 142 inclusive. Lot 126 being an Dalek from The Chase and 142 being the 9th Doctors TARDIS.