Now more than ever, we need your support! Become a Supporting Subscriber today.
Doctor Who Monsters on Tour the First Dates.
---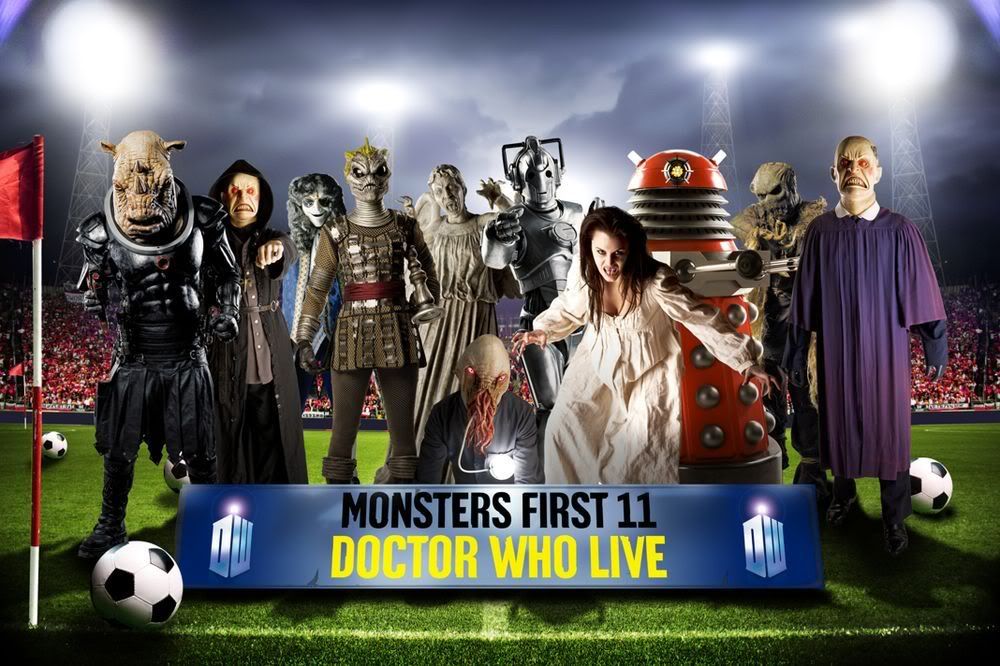 The First Lot of Doctor Who tour Dates have Been confirmed and are as Follows:
The Doctor Who Live show will be appearing at the following locations:
London Wembley Arena: 8-10 October 2010
Sheffield Arena: 12-13 October 2010
Glasgow SECC: 14-17 October 2010
Birmingham NIA: 18-20 October 2010
Manchester Evening News Arena: 22-24 October 2010
Nottingham Trent FM Arena: 25-26 October 2010
Cardiff International Arena: 28-31 October 2010
Liverpool Echo Arena: 2-3 November 2010
Belfast Odyssey Arena: 6-7 November 2010
The monsters are, Judoon, Winders, Clockwork Droids, Silurians, Weeping Angels, Ood, Cybermen, Saturnynes, Daleks, Scarecrows and Smilers.