A New Sonic Newsdriver and Doctor Who: Podshock Live Review Shows Coming
---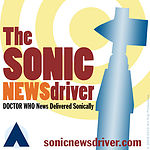 There is a new episode of the Sonic Newsdriver out (see below). It was great getting back to doing an episode again. The show may be a bit regenerated now and going forwards. We will see where things go.
People have been inquiring about the Doctor Who: Podshock live shows reviewing the new episodes of Doctor Who coming starting this Saturday. The live shows will be back! They are normally on the Sunday after the new episode is transmitted. Due to the late announcement and confirmation of the start date of the new 2012 series, there is a scheduling conflict for this Sunday (2 September). Therefore, the live shows will most likely resume on the following Sunday in which we will review the first two episodes of the new 2012 series of Doctor Who. The review shows will once again be recorded live using Talkshoe. We will post an announcement with details soon about it as we usually do here on this site and on Twitter.
We hope to see err... hear you on our live shows reviewing the series of Doctor Who!
Sonic Newsdriver (30 August 2012) - Doctor Who News -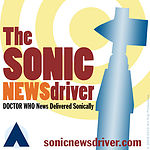 The Sonic Newsdriver 20120830
Selected Doctor Who related news delivered sonically.
For Earth-date: Thursday, the 30th of August 2012
In this episode: First Things First, Get a Life - A Pond Life, An Adventure in Space and Time, Regenderation, The Rani? and more!
Hosted by Louis Trapani • @LouisTrapani