Now more than ever, we need your support! Become a Supporting Subscriber today.
Your selection of Doctor Who news for the 2nd September 2009
---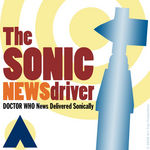 The Sonic Newsdriver 20090902
Selected Doctor Who related news delivered sonically.
For Earth-date: Wednesday, the 2nd of Sept. 2009
In this episode: Tabloid Tennant, Last of the TARDISes, Sarah Jane Adventures Series 2 on DVD, Dreamland, John Barrowman Made It Through Again, Catch Doctor Who: Podshock 160 and Get Your Sonic Gear, plus more!
Hosted by Louis Trapani
Right click and download the episode using the link below or listen right on the website using the embedded player, better yet subscribe to the podcast using the feed links below the player.