Timelash DVD Auction
---
A new still in the factory shrink wrap DVD of Doctor Who: Timelash is up for bids on eBay.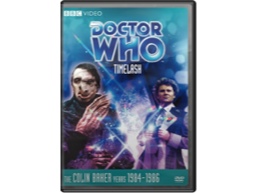 Doctor Who: TIMELASH, story 142 by Glen McCoy and starring Colin Baker as the Doctor with Nicola Bryant as Peri, and Paul Darrow (Blake's 7) guest starring.
DVD is brand new and FACTORY SEALED in its original shrink wrap. Region 1 (NTSC).
A stowaway named Herbert takes inspiration for his first novel from this adventure with the sixth Doctor (Colin Baker). Produced by John Nathan-Turner. Directed by Pennant Roberts. Originally transmitted on the BBC in March 1985.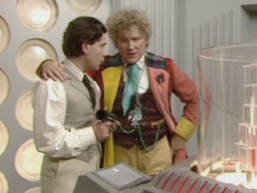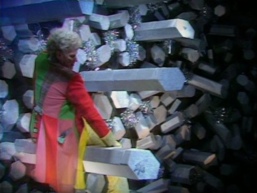 DVD Features:
Audio Commentary (Colin Baker, Nicola Bryant, & Paul Darrow),
Making of documentary, Radio Times Listing,
 Photo Gallery,
Subtitle Production Notes, "easter egg", and digitally remastered picture and sound quality.
DVD Details: Aspect ratio 4:3, Main soundtrack: mono, feature length 90 minutes approx., region 1 NTSC, subtitles are in English. 1 disc (DVD9)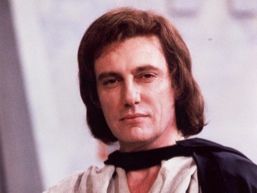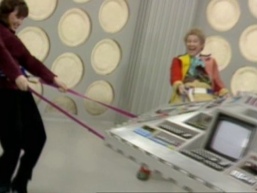 Click here to go to the eBay page to bid on this DVD