Ken's Scarf
---
Howdy y'all!
A few of y'all have heard that Ken Deep's lovely wife hired me to knit him a Doctor Who Scarf for Christmas.
He's been all excited about going to Chicago TARDIS and he got special dispensation to get his Christmas present early so he could show it off there.
So, Ken's Scarf will be the Thirteenth Doctor Who Scarf i've knitted this year (don't blame me, he said he wanted #13).
It's Thursday night. I'm in Santa Fe, New Mexico, on my way to the Taos Wool Festival.
Here's a picture of Ken's proto-scarf.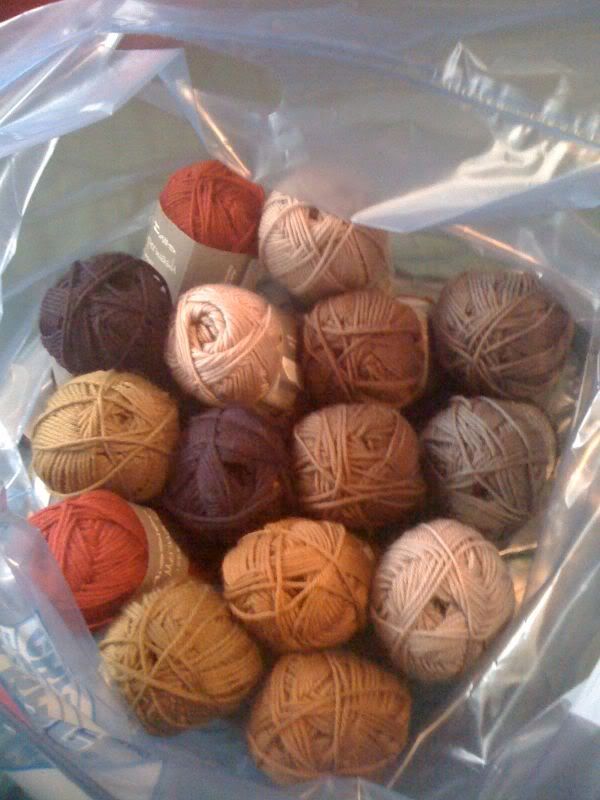 I plan to cast on tomorrow morning.
I intend to fully document this scarf.
I'll be blogging daily progress here and if you're a real glutton for punishment, there will be several times a day updates on my Twitter account.
It takes me about two weeks on average to knit a scarf.
I've always wondered how many hours that actually entails.
So, I'll be logging the time on my iPhone and posting the results.
Well, gotta get to bed.
Got a lot to do tomorrow.
Stats as of tonight:
Fifteen skeins of Mission Falls 136 yarn, 100% merino wool
One size 4 (US), 24" Addi Turbo circular needle
One pattern from wittylittleknitter.com