Ken's Scarf Day 2
---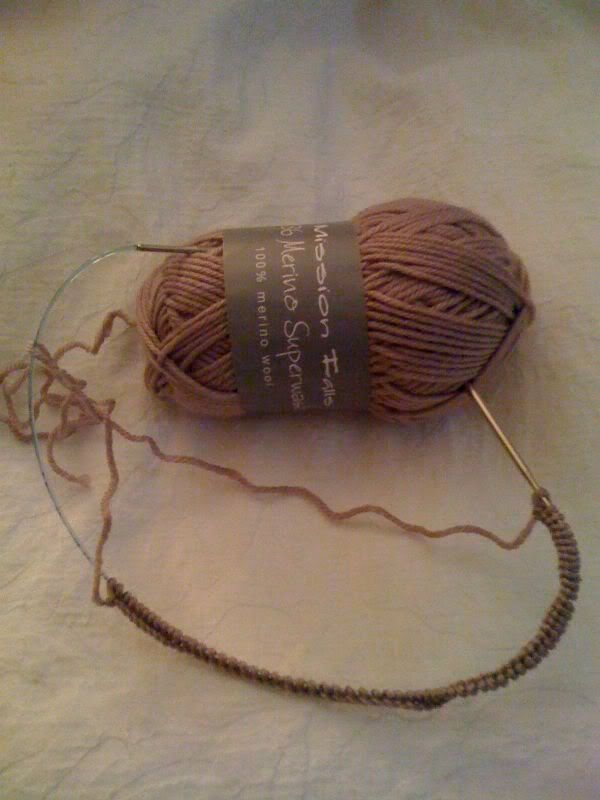 Well, here I am in wonderful Taos.
It's been a very busy day for me and the DH.
I didn't sleep very well, so I got up early and logged Ken's Scarf into Ravelry.com as my current project. I got everything out, went to YouTube and loaded 'Robot' and cast on 65 stitches for Ken's Scarf.
I knitted for a while in Santa Fe and then we hit the road for Albuquerque.
By the time we got to Albuquerque, I'd knitted about 3.5 inches, so I went ahead and put the fringe on.
Scarves really don't look right until they've got some fringe on.
Here it is against Sandia Peak.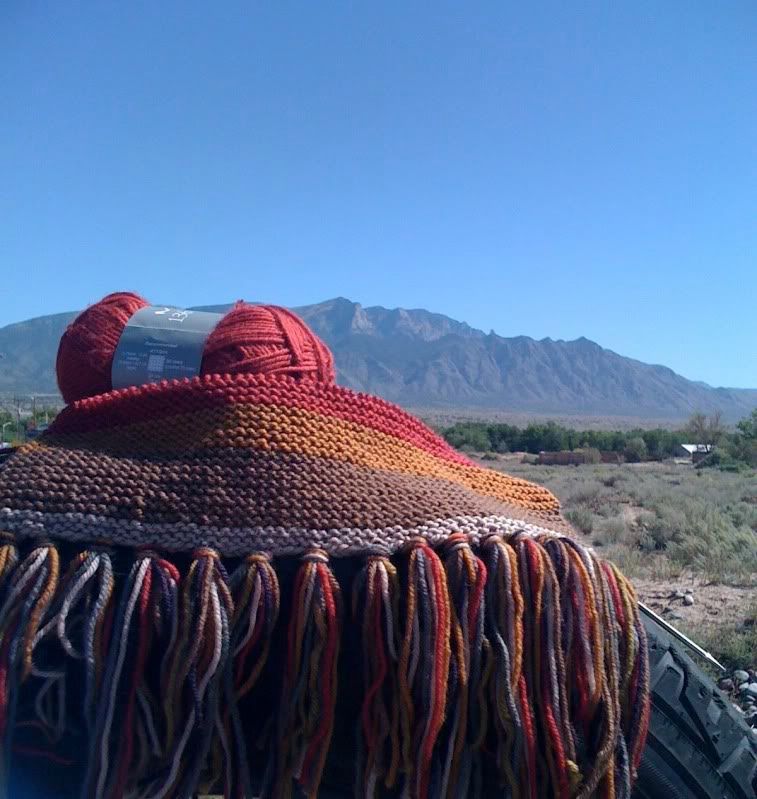 We looked at some houses in Albuquerque and talked to our real estate agent, had some lunch and then headed for Taos.
We're in Taos for the Taos Wool Festival, where I'll be manning a booth for Ravelry.com
While we're here, we're staying with a friend at her house just up the road from the park the festival will be held at.
She served us a wonderful dinner and then we watched movies while I, of course, knit.
At 10pm I called it for the night.
I've knitted for 5 hours today. I have just a bit over a foot of scarf knitted so far (not counting fringe).