Ken's Scarf day 3
---
Hi y'all!
I am ashamed to say that I didn't get all that much done on Ken's Scarf today.
I was having way too much fun at the Taos Wool Fest.
I did manage to get about 5.5 inches knitted when I was actually sitting down. Most of the rest of the day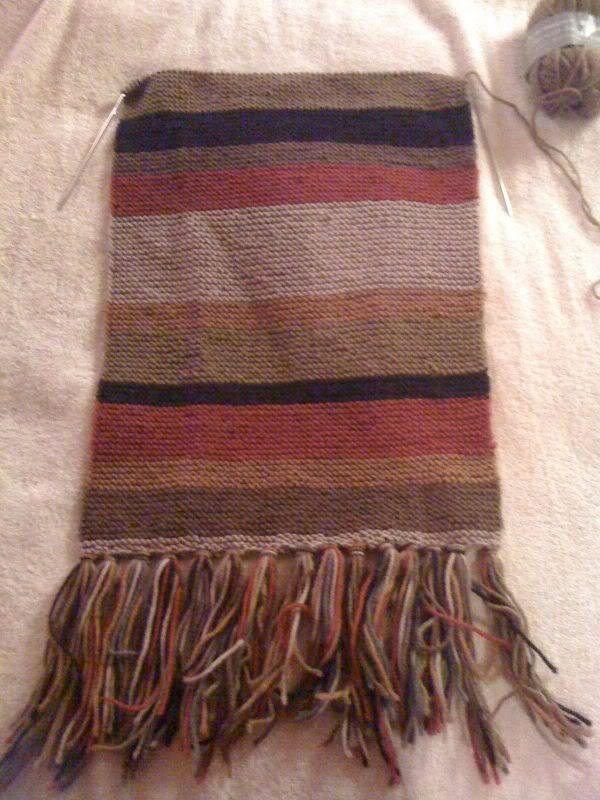 was spent looking at yarn, fiber for spinning into yarn (I bought a few ounces of a merino wool/ silk blend in a beautiful TARDIS blue), fiber processing tools, sheepskin hats, coats, slippers, dyes, spinning wheels, looms, patterns, finished wool garments, rugs, blankets, oh, and sheep.
I had some fabulous lamb ribs for lunch and ate three (3) fantastic homemade hard cider cupcakes brought by a fellow Ravelry knitter.
Tomorrow will be more productive.
Tonight's stats:
7 hours into the Scarf.
Total length; 17.5"
Amount knitted today: 5.5"
12 out of 44 stripes