Ken's Scarf day 9 -- Done!
---
While it was a beautiful fall day in Broomfield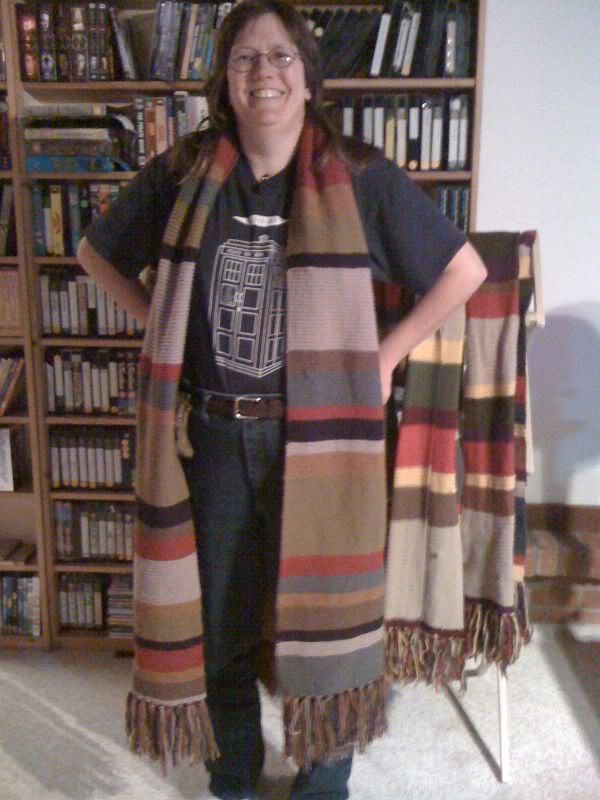 , I spent most of it inside.
Alright, I did take the dog to the dogpark.
But the rest of it, I spent working on Ken's Scarf.
Alright, that's not technically true.
I spent about four hours on Ken's Scarf today, but I did finish it!
Now, before everyone gets all worried about how short Ken's Scarf looks, let me explain that once a Doctor Who Scarf is knitted, it must be blocked.
So, right now, it's wet from being washed and is hanging to dry on my scarf rack.
Tomorrow it'll be a good two to three feet longer than it is now.
And it'll be exactly the right length to wrap once around the neck, and dangle to the floor on both ends.
So, the final knitting stats are:
Total knitting time: 37 hours
Time spent knitting today: 4 hours
Total length (before blocking):97"
Length knitted today: 10"