props
---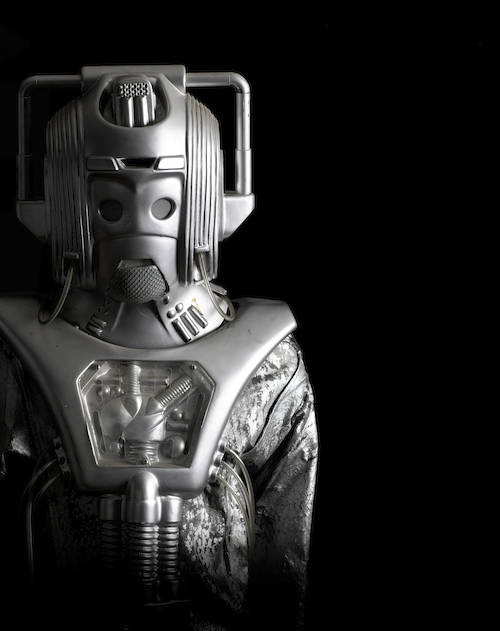 Here's your chance to own a piece of history or future as it may be in Doctor Who: The Auction at Bonhams. While this is not the first time we have seen Doctor Who props and costumes being auctioned at Bonhams, this has to one of the largest we have seen.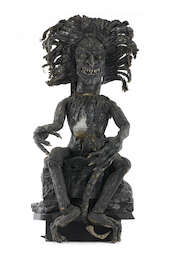 Everything from a Cyberman (left) seen in The Five Doctors to the bus in Planet of the Dead are up for grabs. The auction items are mostly costumes (wardrobe and alien costumes with masks) and related props, be it the 10th Doctor's formal wear from Voyage of the Damned to the Magma beast from The Caves of Androzani. Even the Malus (right) is up for grabs from The Awakening and a Doctor Who auction wouldn't be complete without a Dalek or two. All authentic BBC items used on screen from the long running series.
It is a shame that all of these items are not going into a museum as a collection for all to enjoy. We can only hope that they will find homes that will take care of each piece. Viewings for interested bidders will take place between Sunday 21 February and Wednesday 24 February 2010.
Doctor Who: Podshock correspondent Tara Wheeler sporting the 4th Doctor's scarf worn by Tom Baker in 1979. Tara recently made a long trek across the country for this opportunity!
From Robots of Death, this mask was on display at the DWFCA Festival in February 1985. Photo by Louis Trapani
The Doctor Who USA Tour was a traveling exhibit which stopped at various locations in the US, one of those stops were in Central Park, New York City in 1986. Bessie came along for the ride. Photo by Louis Trapani.