actor
---
Sylvester McCoy (left) and Shaun Lyon (right) at Gallifrey 19 in February 2008.
Photo by Louis Trapani
A moment of levity during the live recording of Doctor Who: Podshock 187 at Gallifrey 21 in Los Angeles, CA. (L-R) Ken Deep, two special surprise guests; Yee Jee Tso (Chang Lee in the 1996 TV movie), and Daphne Ashbrook (Dr. Grace Holloway in the 1996 TV movie), Louis Trapani, and James Naughton.
Photo by Eric Escamilla @Bullitt33
That's not The Master in a hoodie, it's Yee Jee Tso (Chang Lee in the 1996 TV movie), special surprise guest for the live recording of Doctor Who: Podshock 187 at Gallifrey 21 in Los Angeles, CA.
Photo by Rachel McCauley @Rachel_McCauley
Today would have been Patrick Troughton's 90th Birthday, But still I say Happy Birthday Patrick. Gone but most definately not forgotton.
James Corden of Gavin and Stacey is set to appear in a guest role in Doctor Who, so says The Sun. According to an article they published, the comic was seen learning his lines on a Cardiff bound train heading to the Doctor Who set.
The article states that Corden is a huge Doctor Who fan and jumped at the chance to appear in the series.
No details where given on what character or what type of character he might be playing.
As we tweeted a couple days ago, Bill Nighy (Slartibartfast in The Hitchhiker's Guide to the Galaxy (2005)) is to guest star in an episode of Doctor Who according to Digital Spy.
He is playing the part of a curator of an exhibition of Vincent van Gogh. It is episode 10 in Series 31, written by Richard Curtis (The Black Adder, Mr. Bean).
Digital Spy reports that a 'set insider' told them, "It was a real coup to get Bill Nighy in Doctor Who, especially in Richard Curtis's amazing episode. Bill plays a van Gogh expert with some similar fashion choices to The Doctor himself."
It is said that this story is to take place in 19th century France as well as present day.
Now that the end time has come for David Tennant as the Doctor, or rather, The End of Time, there is a new Doctor in the house, or rather TARDIS… Welcome, Matt Smith.
It is not only a change of Doctors, but with Steven Moffat taking the helm of the series as the new executive producer and lead writer, it is a whole new era for Doctor Who. Expect changes across the board to reflect it.
We have already seen the new logo(s) for the series, the new Doctor debuted in the most recent special, The End of Time, Part 2. Doctor Who Monthly magazine is sporting an updated look, and we expect the same with the BBC Doctor Who website soon as well.
As the first commenter says, this is just wrong. But it's still pretty cool.
http://niccageaseveryone.blogspot.com/2010/01/nic-cage-as-dr-who.html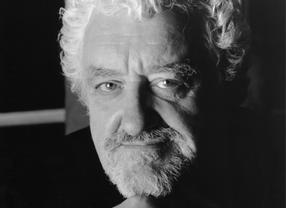 The Gallifreyan Embassy and Doctor Who: Podshock wish Bernard Cribbins a happy, healthy, and wonderful birthday today. He turns 81 years old. We are delighted to have him still involved with Doctor Who today after first appearing in the 1966 Peter Cushing film, Daleks - Invasion Earth: 2150 A.D. playing Tom Campbell. We finally see him in the TARDIS once again in the recent Doctor Who specials with David Tennant, The End of Time as the character Wilfred Mott (or just Wilf for short).
Bernard Cribbins was recently awarded with an EA British Academy Children's Award. See the video interview with him about it here: BAFTA Video: Special Award for Bernard Cribbins
A belated Happy Birthday to Nicholas Courtney who turned 80 on the 16th of December. Nicholas Courtney has been connected to the Doctor Who series going back to when William Hartnell was the Doctor. He is best known for his role as Brigadier Sir Alistair Lethbridge-Stewart. Aside from appearing in two episodes of The Sarah Jane Adventures last year (Enemy of the Bane parts 1 and 2), he has yet to appear in the series since its return in 2005, although there have been some references.
A special birthday wish and thank you goes out to Nicholas Courtney for the years of enjoyment he has brought to our screens throughout time and space.