actor
---
Doctor Who fans will kinda remember Richard Todd for his part as Sanders in the 1982 Peter Davison story, Kinda. Though for others, this real life war hero will be remembered for roles in such films as The Dam Busters (1955) and the Yangtse Incident (1957).
Todd, who had been fighting cancer, has died at the age of 90. He had been one of the first British soldiers to parachute into France on D-Day.
He has a long list of credits with film and television roles as early as 1937 to as recent as 2007.
An inside look at how David Tennant shaped the role of the Doctor. (Video is most likely locked down to the US only we fear).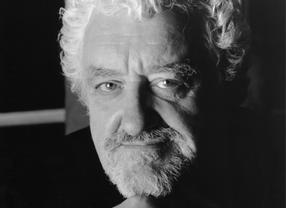 This year's EA British Academy Children's Awards honours Bernard Cribbins. Many will know him for his reoccurring role of Wilf, Donna's granddad currently in Doctor Who (and is set to return for the upcoming specials The End of Time), though his association with Doctor Who goes back to the 1966 feature film, Daleks: Invasion of Earth 2150 AD with Peter Cushing, he can also be heard in a radio version with Paul McGann, and was in the running to succeed Jon Pertwee as the Doctor.
"Fantastic! Oh, fantastic! Powerless! Look at you. The great space dustbin!"
Doctor Who: Podshock - Episode 170
Running Time: 1:17:11
Interviews with writer Rob Shearman, actor Colin Spaull, and comedian Toby Hadoke while at Hurricane Who (special thanks to correspondents Ian Bisset ( @The6thDoctor ) and Tara Wheeler), News, Feedback, and more.
Hosted by Ken Deep, James Naughton, and Louis Trapani.
"Ah, you come to help me find the Zero Room. Welcome aboard."
Doctor Who: Podshock - Episode 168 EXTRA Edition
Running Time: 0:35:40
Picking up from our last episode with a 1985 flashback of Matthew Waterhouse (Adric) speaking about the 5th Doctor's first story, Castrovalva, plus a rare exclusive 1985 interview with then Doctor Who producer, John Nathan-Turner and more.
Hosted by Louis Trapani.
David Tennant, best known to Doctor Who viewers as the current and tenth Doctor in the long running BBC British series has been cast as the title character in an hour-long pilot for NBC in the US called, "Rex Is Not Your Lawyer."
Having already completed his work playing the lead role as The Doctor in Doctor Who since 2005 after Christopher Eccleston, with his remaining three stories being shown later this year as specials (starting with Waters of Mars on the 15th of this month on BBC), Tennant has already been seen doing American television as the new host for Masterpiece Contemporary (formerly Masterpiece Theater) for PBS.
A younger Ken Deep with Tom Baker at WLIW. (December 1990)
David Tennant is to play George Milton in John Steinbeck's Of Mice and Men in a BBC Radio 4 dramatisation reports the guardian.co.uk. He will be playing opposite Liam Brennan as Lennie Small.
Slated to run early in 2010 in Radio 4's Classic Serial slot, Of Mice and Men chronicles the story of two migrant workers whose dream of owning their own place is destroyed in 1930s California.
The guardian.co.uk reports that it has been adapted for Radio 4 by writer Donna Franceschild for whom David Tennant had worked with in 1994 in Takin' Over the Asylum.
Australian actor Ray Barrett has passed away after falling and suffering a brain hemorrhage. The veteran actor became a staple on British television in the 1960s.
It was in 1965 that Barrett appeared in Doctor Who in the classic story, The Rescue. In the two episode story, he played Bennett and Koquillion.
His long list of credits span from the 1950s to the 2008 movie, Australia.