5th Doctor
---
Doctor Who: Podshock - Episode 306
Running Time: 1:06:28
We have interviews with Sarah Sutton (Nyssa) and with the late Ian Marter (Harry Sullivan, Doctor Who novelizations author), plus news, your feedback, and more. Hosted by Louis Trapani.
If you only watched 'An Adventure in Space and Time' and 'The Day of the Doctor' anniversary special as part of your 50th anniversary of Doctor Who celebrations, then you're missing out. 'The Five(ish) Doctors' is thirty minutes of fun and delight spearheaded by Peter Davison which chronicles some of the past actors who played the Doctor in their efforts in being included in the Doctor Who 50th anniversary special. It's a real treat for long time fans, that also offers up some delights for new fans. The video is embedded below.
By now I will assume you have seen the latest episode of Doctor Who, The Angels Take Manhattan. If you have not, you may want to stop reading this until you have because this piece may spoil the episode for you. So consider this a spoiler alert (insert cloister bells here).
In this next to last episode of the year 2012 we see the Ponds for the last time. Amy (Karen Gillan) and Rory (Arthur Darvill) are doomed to live the rest of their lives in Earth's past without any further visits from the Doctor… Or we are led to believe at least. Though never say "never" in Doctor Who as it has been proven time and time again.
What did you think of their farewell?
Traditionally at this time of the year, it is common to look back at the past year before leaping forward into the new year. We'll do one better… actually forty seven better by looking back at the past 48 years of Doctor Who in this timeline infographic. So before you ring in the new year, look back at the past years of your favourite Time Lord in this in-depth overview of the Doctor's adventures through the years on television along with his companions and iconic foes.
Special thanks to James of cabletv.com for allowing us to share this with you.
Doctor Who: Podshock - Episode 262
Running Time: 1:58:24
A classic interview with Peter Davison (the 5th Doctor), Frazer Hines Interview Part 2, news, lost episodes discovered, Doctor WHOlidays, and more! Hosted by Louis Trapani, Ken Deep, Dave Cooper, and Graeme Sheridan.
Doctor Who by the numbers… Track the Doctors through time and see how they each fared with viewers. Which Doctors do fans favour? Which episodes were the most viewed? Which episodes are the fans' favourite? How many on-screen adventures did we see for each Doctor? These questions and more are answered and visualized in the inforgraphic below.
(Special thanks to James at cabletv.com for offering us to share this with you).
Doctor Who: Podshock - Episode 242
Running Time: 1:34:00
Doctor Who news and our review of the 5th Doctor story, Black Orchid on DVD, plus your feedback.
Hosted by Louis Trapani ( @LouisTrapani ), Ken Deep ( @kendeep ), and James Naughton ( @JamesNaughton )
Doctor Who Monthly has reported via Twitter this morning the sad news of the death of actor Michael Gough. He will be remembered by Doctor Who fans as the Celestial Toymaker in the story of the same name (The Celestial Toymaker) in 1966 with the first Doctor (William Hartnell) and Councillor Hedin in the 1983 story, Arc of Infinity with the fifth Doctor (Peter Davison).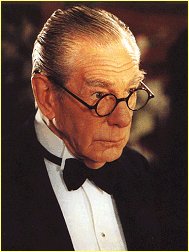 You may also recall him for his parts on the big screen such as the trustworthy butler Alfred Pennyworth in the 1989 Batman film as well as its sequels, Batman Returns (1992), Batman Forever (1995), and Batman & Robin (1997).
Also included in his long list of credits is Sleepy Hollow (1999) playing Notary Hardenbrook.
We are pleased to exclusively reveal the cover artwork for the upcoming new reissued DVD, Doctor Who: The Caves of Androzani.
The Caves of Androzani will be included in Doctor Who: Revisitation Box Set - Volume 1
(Amazon UK link) being released in the UK in 4 October 2010. Other revisited titles in this set include, The Talons of Weng-Chiang, and the 1996 Doctor Who Movie with Paul McGann.
Earth, 2084. Two global superpowers hover on the brink of war. When the TARDIS is forced to make an unplanned visit to Sea Base Four, the Doctor (Peter Davison, The Last Detective), Tegan (Janet Fielding, Minder) and Turlough (Mark Strickson, A Christmas Carol) find themselves accused of being enemy agents.