BBC America
---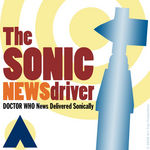 The Sonic Newsdriver 20100317
Selected Doctor Who related news delivered sonically.
For Earth-date: Wednesday, the 17th of Mar. 2010
BBC America Tails Behind BBC One by Two Weeks, Gallifrey 21 Two Weeks Out (DVD news), BBC Secures 40% of 2entertain, Double Your Pleasure, Double Your Fun with The Sarah Jane Adventures, Doctor Who on Tour, You Rock (Ken Ray of Mac OS Ken) and more.
Hosted by Louis Trapani
http://tvbythenumbers.com/2010/01/05/ratings-records-for-bbc-america-with-doctor-who-tennant-finale/37748
A ratings record! We're safe... for now.
More new videos coming from BBC America. A promo for the upcoming Doctor Who: The End of TIme, Part 2, plus one of David Tennant and Russell T Davies speaking of their departures.
The End of Time, Part 2 Promo
An 'Inside Look' segment from BBC America on Doctor Who: The End of Time, Part 1.
Thanks to @mcfangirl
Ring in the new year with the Doctor! BBC America will be marathoning Doctor Who episodes starring David Tennant as the Doctor starting at midnight, New Year's Day through January 2nd with the conclusion of David Tennant's last special, The End of Time, Part 2.
It all starts at the stroke of midnight, January 1, 2010 with The Christmas Invasion, David Tennant's first full story as the Doctor after regenerating from the 9th Doctor played by Christopher Eccleston (from Christmas 2005). Each hour after that brings a new episode. 1am - New Earth, 2am - Tooth and Claw, etc.
The End of Time comes to BBC America tonight, well part 1 of it at least. Will it top the best figures BBC America received last week with the airing The Waters of Mars special? Time will tell. 1.1 million viewers turned into BBC America (of those that can receive it of course) to see The Waters of Mars making it the highest rated show ever on BBC America.
Tonight at 9pm (EST), Doctor Who returns to the cable/satellite channel with The End of Time, Part 1. Here's a taste of the episode below.
A couple new videos from BBC America include Russell T Davies talking about the thought process during his final specials and working with John Simm.
Russell T Davies on his final episodes of Doctor Who:
BBC America has new trailer for Doctor Who: End of Time, Part One and the next David Tennant interview. Plus some new wallpapers from the specials! Happy Holidays from BBC America!
End of Time, Part One Trailer:
Here is another behind-the-scenes Doctor Who video from BBC America with David Tennant discussing the TARDIS.
Don't forget - Doctor Who: The Waters of Mars this Saturday, December 19th at 9/8c on BBC America!