David Tennant
---
A few days ago we came across a photo taken of this publicity image for The End of Time. It was a nice glimpse of the promotional image, albeit it had a flash glare in an unfortunate location. Today, the BBC has published an exclusive image of it sans the glare and it shows a bit more.
See and read more about it here: BBC - Doctor Who - Exclusive Image
The BBC has released a promo for their Christmas line up (see second video below) which features some clips from the Doctor Who: The End of Time specials. One fan ("WhoFan9") made their own edit of it strictly for The End of TIme which you can see below.
The BBC One Christmas Drama 2009 Promo:
READER'S DIGEST EXCLUSIVE:
David Tennant has nothing to say to Matt Smith
David Tennant has admitted he has "nothing to say" to new Time Lord, Matt Smith.
Tennant told Reader's Digest, in an exclusive interview for the December issue, that he'd spoken to his successor several times "but there's nothing to say. I think we both thought we'd be able to exchange lots of ideas. But actually it's none of my business how Matt does it and nothing I say can really help him."
Talking about his final foray as the Doctor in this year's Christmas special, Tennant says "This year we've done something different. It is still set in Christmas, but it's perhaps not got quite as much, er…Christmas cheer as before." Tennant adds that come Christmas Day he'll be watching his own send off. "Just to enjoy the moment. It's my last Doctor Who – it will be nice to witness that."
It is no big surprise that the final David Tennant (as the 10th Doctor) Doctor Who specials, The End of Time, Part 1 and Part 2 will be shown on the BBC in the UK on Christmas Day and New Year's Day respectively. It was pretty much what we have all been expecting ever since the specials were originally announced. Though we have been waiting for an official word from the Beeb on the dates and times of two last specials before Matt Smith takes over the part.
The End of Time, Part One will be on BBC One on Christmas Day at 6pm.
The End of Time, Part Two will be on New Year's Day at 6:40pm on BBC One and runs 75 minutes.
Following suit, BBC America has also announced their date and times for part two (see here for details) as well today.
BBC America has announced the date for the last and final Doctor Who special starring David Tennant as the 10th Doctor (before regenerating into the 11th played by Matt Smith), The End of Time, Part 2 for January 2, 2010 at 8pm ET/PT (note that the other specials are airing at 9pm).
The following is the press release from BBC America:
DAVID TENNANT'S FINAL DOCTOR WHO SPECIAL - U.S. PREMIERE ONLY ON BBC AMERICA
A publicity image for the upcoming Doctor Who Christmas special, The End of Time, Part 1. Obviously taken by someone with a camera using a flash (or another external light source) thus creating an unintended glare on the image.
(Thanks to @TARDISDatabanks on Twitter)
An inside look at how David Tennant shaped the role of the Doctor. (Video is most likely locked down to the US only we fear).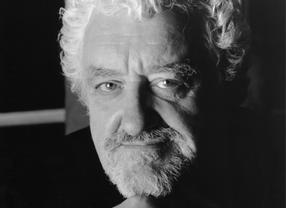 This year's EA British Academy Children's Awards honours Bernard Cribbins. Many will know him for his reoccurring role of Wilf, Donna's granddad currently in Doctor Who (and is set to return for the upcoming specials The End of Time), though his association with Doctor Who goes back to the 1966 feature film, Daleks: Invasion of Earth 2150 AD with Peter Cushing, he can also be heard in a radio version with Paul McGann, and was in the running to succeed Jon Pertwee as the Doctor.
Join us live on the internet for a recording of Doctor Who: Podshock reviewing Dreamland. The recent animated adventure featuring David Tennant as The Doctor and Georgia Moffatt as Cassie Rice.
All six episodes of Doctor Who: Dreamland have already been shown in the UK and there will be a feature 45 minute version of all six episodes combined on 5th of December (at this time, no non-UK release dates have been announced).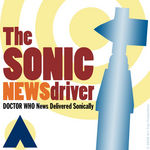 The Sonic Newsdriver 20091126
Selected Doctor Who related news delivered sonically.
For Earth-date: Thursday, the 26th of Nov. 2009
A special Thanksgiving edition
Happy Birthday to Who, Dreamland, Karen Gillan's 9 Year Old Cousin to Follow Footsteps, The Sarah Jane Adventures Strong Numbers, The End of Time is Coming, Jeffrey Tambor Joins David Tennant, David Tennant Has Nothing to Say, David Tennant Does Have Something to Say for Christmas, and more.