schedule
---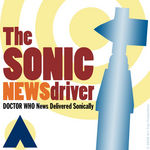 Selected Doctor Who related news delivered sonically.
For Earth-date: Sunday, the 6th of Dec. 2009
Imagine Eccleston as Lennon, The End of Time Now Has a Date and Time, It's Lovely Weather for a Sleigh Ride Together with Who, Richard Todd Dead at 90, Croatia's Booming Tourism, Last of the Daleks, Dreamland Live, and more.
Hosted by Louis Trapani
It is no big surprise that the final David Tennant (as the 10th Doctor) Doctor Who specials, The End of Time, Part 1 and Part 2 will be shown on the BBC in the UK on Christmas Day and New Year's Day respectively. It was pretty much what we have all been expecting ever since the specials were originally announced. Though we have been waiting for an official word from the Beeb on the dates and times of two last specials before Matt Smith takes over the part.
The End of Time, Part One will be on BBC One on Christmas Day at 6pm.
The End of Time, Part Two will be on New Year's Day at 6:40pm on BBC One and runs 75 minutes.
Following suit, BBC America has also announced their date and times for part two (see here for details) as well today.
BBC America has announced the date for the last and final Doctor Who special starring David Tennant as the 10th Doctor (before regenerating into the 11th played by Matt Smith), The End of Time, Part 2 for January 2, 2010 at 8pm ET/PT (note that the other specials are airing at 9pm).
The following is the press release from BBC America:
DAVID TENNANT'S FINAL DOCTOR WHO SPECIAL - U.S. PREMIERE ONLY ON BBC AMERICA