John Barrowman
---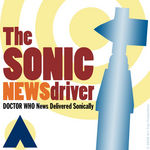 The Sonic Newsdriver 20090902
Selected Doctor Who related news delivered sonically.
For Earth-date: Wednesday, the 2nd of Sept. 2009
In this episode: Tabloid Tennant, Last of the TARDISes, Sarah Jane Adventures Series 2 on DVD, Dreamland, John Barrowman Made It Through Again, Catch Doctor Who: Podshock 160 and Get Your Sonic Gear, plus more!
Hosted by Louis Trapani
The Sonic Newsdriver 20090806
Selected Doctor Who related news delivered sonically.
For Earth-date: Thursday the 6th of August 2009
In this episode: New Threads for 11, New TARDIS Too, No Spoilers, Revealed: John Simm and Timothy Dalton, Waters of Mars Trailer, San Diego Comic Con, Exclusive Figures Announced, Actor Harry Towb Dies, John Barrowman Made it Through, What's The Big Chill?, Doctor Who: Podshock 158 Coming Soon, and Get Your Sonic Gear, plus more!
Hosted by Louis Trapani

The ever diverse, John Barrowman has hit number 14 in the UK charts for his Barry Manilow cover of "I Made It Through the Rain." The 1980 Manilow ballad is covered on John Barrowman's 2008 album, Music Music Music produced by Simon Franglen and Graham Stack. One of twelve tracks on the album.
Music Music Music
is available as an import from Amazon (US). Or domestically in the Amazon UK store: Music Music Music
See below to preview the song courtesy of YouTube. Note: The song ends at around 4:24, the rest is silence for some reason.
After the Doctor Who panel ended, I hauled butt over to the Sails Pavillion, where my Darlng Husband had run through multiple lines to get me a ticket for the autograph session and saved me a place in line.
There were wild rumors that David Tennant would take part in this session and Murray Gold had hinted on Twitter that he might also take part in it.
But no. Euros Lyn, Julie Gardner and Russell T. came in after about an hour's wait.
Thanks to the DH, I was right up in front of the line and had a moment or two to trade comments with RTD.
Of course, I have my own agenda, and asked him, as he'd just claimed that Four was *his* Doctor, why the BBC no longer distributes Doctor Who Scarf patterns.
He'd had no idea and offered to look into it. I gave him my card.
Correspondent Tara Wheeler on assignment attending San Diego Comic Con informed us of this little intimate moment with David Tennant and John Barrowman as they introduce the Doctor Who/Torchwood programming taking place at the convention.
Three Torchwood audio plays prequels to the upcoming mini-series Children of Earth are now available from BBC Radio 4 via the BBC iPlayer and download (downloads for the UK only). Each audio play is 45 minutes and will be available starting Wednesday, 1 July with the story Asylum, following it is Golden Age on Thursday, 2 July, and then finishing off the series is The Dead Line on Friday, 3 July.
The audio plays stars original television cast members, John Barrowman, Eve Myles, Gareth David-Lloyd, Kai Owen, and Tom Price.
John Barrowman is very disappointed with having Torchwood usual 13 episode series cut down to only 5 episodes this year he told The Radio Times reports BBC News.
"The decision was made to go to BBC One and then we were cut - from 13 episodes down to five."
BBC America has announced that David Tennant (the 10th Doctor) and Russell T Davies (Executive Producer and Lead Writer) will be joining Julie Gardner (Executive Producer) and Euros Lyn (Director) at this year's San Diego Comic-Con.
Together they all will be on a Doctor Who panel on Sunday, the 26th of July 2009 from 10 AM to 11 AM PDT at this annual event.
Meanwhile, John Barrowman (Captain Jack) will be joining Russell T Davies, Julie Gardner, and Euros Lyn on a Torchwood panel on Sunday, the 26th of July 2009 from 2:15 PM to 3:45 PM PDT.