knit
---
Doctor Who fans are coming together on the net to help out a fellow fan and friend, Johanna Mead. Johanna ( @britgeekgrrl ) is well known at Doctor Who conventions across the US for her detailed and creative costumes, she is also a writer and an English expatriate living in northern California. Unfortunately, her husband had just recently lost his battle against cancer and the online community of fans and friends have come together to help raise money to help offset the costs of the final arrangements.
Johanna Mead (as Romana I) with The White Robot (Billy Davis) at Gallifrey 2009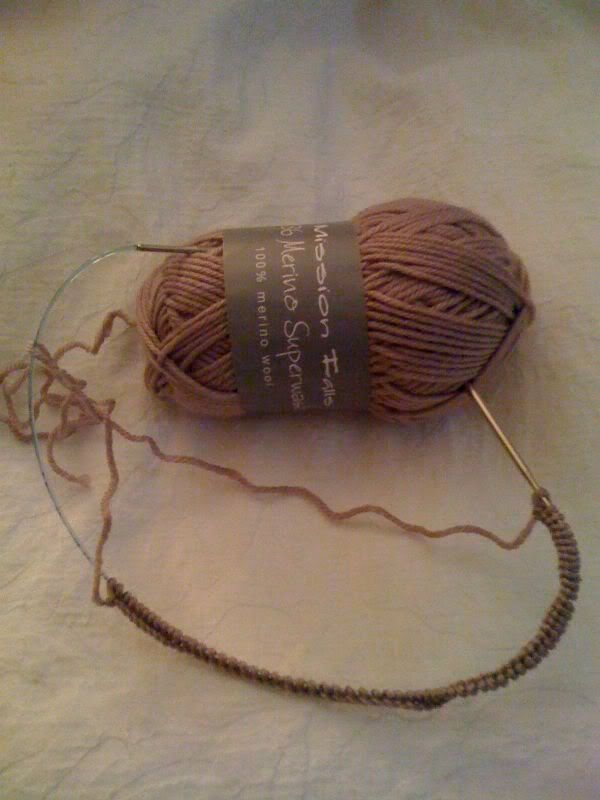 Well, here I am in wonderful Taos.
It's been a very busy day for me and the DH.
I didn't sleep very well, so I got up early and logged Ken's Scarf into Ravelry.com as my current project. I got everything out, went to YouTube and loaded 'Robot' and cast on 65 stitches for Ken's Scarf.
I knitted for a while in Santa Fe and then we hit the road for Albuquerque.
By the time we got to Albuquerque, I'd knitted about 3.5 inches, so I went ahead and put the fringe on.
Scarves really don't look right until they've got some fringe on.
Correspondent Tara Wheeler
Tara Wheeler grew up with friends who were Trekkies. She knew there was something else out there waiting for her, but it wasn't until she was fourteen that she found it. Her first episode was 'The Five Doctors' so she likes to think that 'all of them' is her Doctor. She started knitting Doctor Who scarves the same year she discovered Doctor Who and thinks she's knitted somewhere around forty or so. She's met the actors who have played Two through Eight, plus most of their companions, writers, producers and staff.
For who have the urge to smoke, will step outside to take "a cigarette break" -- for Tara Wheeler, that translates to an urge to knit. Here she is outside the pub at the DWNY and Gallifreyan Embassy joint meet up on June 15, 2009 to take a knitting break. This is how scarves are made. (Photo by Louis Trapani taken with a 1st gen iPhone)
Read more about the meet up and our 24th anniversary here: Happy Anniversary to Us! 24 Years of Time and Space.