Paul McGann
---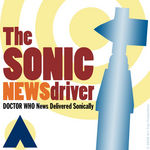 The Sonic Newsdriver 20091112
Selected Doctor Who related news delivered sonically.
For Earth-date: Thursday, the 12th of Nov. 2009
What if there was no 8th Doctor?, The Who Factor, Tennant's TV Pilot, Dreamland Dates, Get Your Mickey Fix, Get a Life, and more.
Hosted by Louis Trapani
My advice to anyone who's in the UK during the run is GO! It's always interesting seeing these guys on stage; completely different medium. McGann has done theatre in the past but not often, so grab the opportunity if you can! The Globe is also a very cool place to see a play. Have a drink at the Anchor, just a bit east of the theatre, and sit where Samuel Pepys sat, watching London burn during the Great Fire of 1666.
http://www.westendshowslondon.com/news/9178paul-mcgann-will-meet-helen-at-the-globe/
The Daily Mirror is reporting that all eleven Doctors will be coming together for a special one-off special for Children in Need this November. It reports that the 15 minute episode will be included in BBC1 annual Children In Need appeal in November and shooting of it will begin in September.
This is not the first time a rumour of this nature appeared in the tabloids. The same thing was said to be happening last year for Children in Need except with 10 Doctors which did not happen.
The article states that "images from their original shows, stretching from 1966 to 1974" will be used for the actors William Hartnell, Patrick Troughton, and Jon Pertwee who have since passed away. They will make cameo appearances through footage from these previous episodes.