Doctor Who
---
Doctor Who: Podshock - Episode 269
Running Time: 1:35:08
Doctor Who related news, feedback (Gary, Scott, Blue Box Bill), and more. Hosted by Louis Trapani, Dave Cooper, and Taras Hnatyshyn.
Doctor Who: Podshock - Episode 268
Running Time: 1:25:00
A new companion, new promo trailer, other news, feedback (Greg, Scott, MP, Daisy), and more. Hosted by Louis Trapani, Dave Cooper, Graeme Sheridan, and Taras Hnatyshyn.
The first two series of Matt Smith as the Doctor has been recreated in a video simulating an old style (I would say 16-bit) video game running just over 4 minutes long. Be warned, there are spoilers pertaining to the these two series (if you are not up to date).
Thanks to @EoghannIrving for the heads up on this one.
As promised here is the actual Doctor Who 2012 series (AKA "series 7") promo trailer direct from BBC America starring Matt Smith as the (11th) Doctor.
BBC News coverage of the "official Doctor Who Convention" in the UK this weekend interviewing Danny Hargreaves.
Here is the new trailer for the upcoming new series of Doctor Who. It is obviously hand held and shot at the 'official Doctor Who Convention' in the UK going on this weekend. A full HD version is coming on Monday.
Doctor Who Series 7 teaser trailer goes online Monday morning in glorious HD.

— Doctor Who Official (@bbcdoctorwho) March 24, 2012
Doctor Who: Podshock - Episode 267
Running Time: 2:00:50
The 'original 9th Doctor' story, Doctor Who: Scream of the Shalka is reviewed, Gallifrey One 2012 recap, I-CON 31 preview, news, feedback, and more. Hosted by Louis Trapani, Ken Deep, and Graeme Sheridan.
And so we lose another great actor who's appearances in Doctor Who are long and note worthy.
Philip Madoc died today Monday, 5th March after a short illness at the age of 77. His agent Michael Hallet said he passed away in hospital in Hertfordshire surrounded by his family.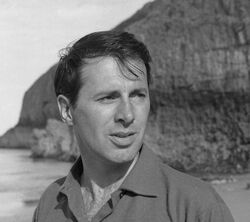 It saddens me to say that we've lost another Doctor Who vetran. Peter Halliday passed way on the 19th of February. It's taken a while for the information to filter out, Peter for most shall be remembered as the unfortunate, violence happy Packer in The Invasion along side Patrick Troughton and Kevin Stoney. But it was not to be his only role, he also did voices for The Silurians and Ambassadors of Death in Jon Pertwee's 1st full Season. Then going on to star as Plectrac in Carnival of Monsters.
Later he appeared along side Tom Baker in the City of Death, as a soldier, and finally along side Sylvester McCoy in Remembrance of the Daleks as the Vicar in the closing moments of Episode 4.
The shooting for Series 7 is due to start on the 20th February, with rehersals starting this Monday on the 13th.
Writers so far include Steven Moffat, Mark Gattis & John Fay the latter was part resposible for Torchwood Children of Earth. To them Gareth Robberts and Chris "42" Chibnell have also been added, Chris's episode being looked at, at this moment in time for Episode 3.
So spoiler-phobes from the 20th of February fingers in ears and chant the mantra, It's not on TV yet, It's not on TV yet, na na na na na! But I'll see it soon enough....