Anneke Wills
---
Long Island's fourth annual Doctor Who convention features three Doctors this November!

For the first time ever in New York, three Doctors will appear at one convention, L.I. Who 4. Peter Davison, Colin Baker, and Paul McGann lead an all star guest line up that also includes Sophie Aldred, Frazer Hines, Anneke Wills, Nick Briggs, Jemma Redgrave, Clare Higgins, Richard Franklin, Daphne Ashbrook, Yee Jee Tso, Peter Purves, and many more.
Doctor Who Monthly has reported via Twitter this morning the sad news of the death of actor Michael Gough. He will be remembered by Doctor Who fans as the Celestial Toymaker in the story of the same name (The Celestial Toymaker) in 1966 with the first Doctor (William Hartnell) and Councillor Hedin in the 1983 story, Arc of Infinity with the fifth Doctor (Peter Davison).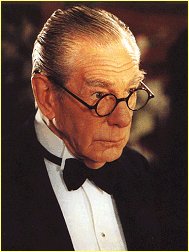 You may also recall him for his parts on the big screen such as the trustworthy butler Alfred Pennyworth in the 1989 Batman film as well as its sequels, Batman Returns (1992), Batman Forever (1995), and Batman & Robin (1997).
Also included in his long list of credits is Sleepy Hollow (1999) playing Notary Hardenbrook.
"How dare you follow me into the TARDIS! The distractions… I really thought I was going to be alone again."
Doctor Who: Podshock - Episode 224
Running Time: 1:37:13
Interview with Anneke Wills (Polly in the 1st and 2nd Doctor eras), Join Daphne Ashbrook in NY Celebrating 25 years of Gallifreyan Embassy, David Tennant Recalls Tara Wheeler @TARDIS_Tara on Absolute Radio, Doctor Who: The Ring of Steel and Doctor Who: Podshock in New York City, news, feedback, and more.
Hosted by Louis Trapani ( @LouisTrapani ), Ken Deep ( @kendeep ), and James Naughton ( @JamesNaughton ).
Mark Gatiss leads a 30 minute documentary on BBC Radio 4 exploring Doctor Who novelisations published by Target books. The audio documentary, On the Outside it Looked Like an Old Fashion Police Box is available to listen to via the BBC iPlayer (it is available outside of the UK) for the next seven days.
It features interviews with Terrence Dicks, Anneke Wills, and Russell T Davies among others, as well as audio clips from various audio book adaptations.
BBC description: