trailer
---
Here is the trailer for the upcoming 2011 series of Doctor Who. Currently it is viewable outside of the UK, but there is no guarantee how long that will remain the case.
As it plays in Germany, here's the official "The Impossible Astronaut" prequel.
Here's a YouTube copy:
Every year, for the last few years, just in time for the holidays, 'TardisTimegirl' releases an animated Doctor Who related video on YouTube. A holiday treat for all Whovians. Last year, it was the immensely popular, '2001: A Who Odyssey' in which she combines the classic 1968 Doctor Who serial 'The Wheel in Space' with the film '2001: A Space Odyssey' which was released the same year. So when the holidays rolled around this year, I checked her YouTube channel and was disappointed not to see any new animated shorts for this year's holiday season. So I was surprised and delighted to see that a new short was released over the New Year's Day holiday.
Once again, using the 2nd Doctor story, 'The Wheel in Space' as the backdrop, she poses the question of what would a trailer look like for it if the once BBC set designer, Ridley Scott (who later went on to direct Alien among other films) made it? What follows is another awesome computer animated (CGI) trailer for Doctor Who: The Wheel in Space done in the style of 1979's Alien film by Ridley Scott. Thank you, 'TardisTimegirl.'
Turn off the lights and watch this in full screen mode. Enjoy!
The first official trailer for the 2010 Doctor Who Christmas special, A Christmas Carol.
(This version is iPhone/iPad compatible.)
The Seeds of Doom DVD release is one that is extra special for Doctor Who: Podshock. You will know why when you view the extras included in the release. Here is promo video for the upcoming Tom Baker as the 4th Doctor DVD title.
(via David Lewis @Doctor_No1 and TemporalOrbit)
The 3d Trailer that was released on UK Cinema's showing before Alice In wonderland. Has now managed to find it's way on to YouTube. It can be Watched in all formats up to 1080p, and you require the Chromatek Chromadepth 3D Glasses to enjoy the Trailer. Enjoy.
Canada's SPACE channel is running this promo for the upcoming Doctor Who series. Via @TobiasVaughn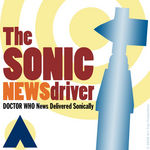 The Sonic Newsdriver 20100324
Selected Doctor Who related news delivered sonically.
For Earth-date: Wednesday, the 24th of Mar. 2010
Two Promo Trailers, A Date with the Doctor, Rumoured Christmas Special and Series 32, What's Up Doc?, Down with the Government, Easter Plans, I-CON 29, and more.
Hosted by Louis Trapani
The latest promo trailer for Doctor Who, the new series starting Saturday 3 April 2010 on BBC One.