feedback
---
"Life depends on change, and renewal."
Outpost Gallifrey Presents:
Doctor Who: Podshock - Episode 155
Running Time: 1:32:48
Review of the first Patrick Troughton story, Power of the Daleks, news, Mike Doran joins us for a Who Party 14 Toronto Report, and feedback including a review of Prisoner of the Daleks by Dave (Skaroth), and feedback (Jordan, Steve Lee, Samantha (Romana II), and Companion2B (Sarah)).
"I say, what a wonderful butler. He's so violent!"
Outpost Gallifrey Presents:
Doctor Who: Podshock - Episode 154
Running Time: 1:29:32
Interview with Charlie Ross, news, and feedback (Will, Brigadier Bill, Andre, Lela, Dazon?, Benjamin, and Donavon).
Hosted by Ken Deep, James Naughton and Louis Trapani.
With the release of iPhone 3.0 OS/firmware upgrade last week from Apple (free for all iPhone models), it gives listeners of Doctor Who: Podshock yet another way to leave us audio feedback for the show if you use an iPhone. Included in the upgraded software is the ability to create Voice Memos.
"Ah, yes! Thank you. It's good. Keep warm."
Outpost Gallifrey Presents:
Doctor Who: Podshock - Episode 153
Running Time: 1:37:00
The first Doctor regeneration story, The Tenth Planet is reviewed, plus news, rumours, and feedback (from: Fox Cutter, Rooney, Richard, Jeremy Bement, Gregg (Th3AppStoreReviewer), Tiggs Panther, Graeme, and Donavon).
"During all the years I've been taking care of you, you in return have been taking care of me. You are still my grandchild and always will be. But now, you're a woman too."
Outpost Gallifrey Presents:
Doctor Who: Podshock - Episode 151
Running Time: 1:37:24
News (including special announcement of new companion Karen Gillan), rumours, announcements, and feedback from: José, Rev. Craig Beeman, Amy Krell, Elizabeth Jackman, Benjamin Elliott, Shawn, Jill, ?, Fox Cutter (x2), Dan, Steve Small, Brian, and Chris.
To send feedback or submit an audio comment to Doctor Who: Podshock: Simply email us (see email address below) your short audio comment (as an MP3 file) or you can use Skype and leave a voice message to Podshock to be considered for the show. If you don't have the audio equipment to record an audio comment with your computer, you can simply leave your audio comment as a voice mail message by calling the Podshock Public Call Box phone line:
Coming Back Soon
(We're in the process of getting a new number. We will update you as soon as it is set up and going).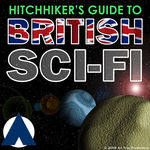 Hitchhiker's Guide to British Sci-Fi - Episode 4
Running Time: 1:00:48
Red Dwarf: Back to Earth reviewed, Life on Mars, Ashes to Ashes, Blake's 7 Audio Books, Torchwood, Paul Cornell's Captain Britain, and feedback from Miles Imel and Mark Goodacre.
Hosted by Louis Trapani, Ken Deep, and James Naughton.