movie
---
After showering and cutting my hair (and worrying if I had cut it too short), I was pretty much set for another all-nighter editing Doctor Who: Podshock 224. Then to my surprise, I received an invite via Twitter from (DWP Correspondent) Tara Wheeler @TARDIS_Tara to join her and others to listen to David Tennant on Absolute Radio in the UK. Tara said they were all "dancing." This must had been around 1:30 AM (EDT).
Ok, I could do that. I hadn't heard David Tennant interviewed since his returning to the UK after working here in the States. I figured I would pop over to the live streaming audio of the radio station with the simultaneous webcam view (when it wasn't failing) and see what David Tennant had to say in what I assumed would be a quick interview.
Little did I know once I got there, there was no Mr. Tennant to be found. One of the webcams had a view of an empty chair. So I assumed since they had been dancing before, I must had just missed his interview. I was about to say, "Oh well" and get back to work when I was informed that he had yet to come on. That they were still waiting for him.
Below is the trailer from the BBC for the Autumn winter series it has 3 Doctors (all new series Doctors at that) and the other drama Matt Smith worked on also gets a quick clip. The trailer is not region locked so enjoy. (Spoilers are minimal, showing mostly actors and nothing much else)
Come and join us for a very special event celebrating 25 years of the Gallifreyan Embassy on Tuesday, the 16th of November 2010 with our very special invited guest, the lovely Daphne Ashbrook!
We have been celebrating the quarter of a century mark of the Gallifreyan Embassy all this year. If you missed our last big event in May, here's another opportunity to join in on the fun!
Joining us at the event is the always lovely Daphne Ashbrook (Grace Holloway in the 1996 Doctor Who movie).
Date: Tuesday, 16 November 2010
Time: 7pm Eastern until (to be announced)
Location: Eleanor Rigby's • 113 Mineola Blvd., Mineola, NY
Cover: $20.00 (Podshock Supporting Subscribers receive a 20% discount)
The event is taking place at Eleanor Rigby's in Mineola, NY. As you may have guessed by the name, it is a Beatles themed venue. It is very accessible from the LIRR train station as well as the Long Island Expressway and Northern & Meadowbrook State Parkways and there is plenty of parking in the rear. They offer a varied selection of menu options for food and beverages. Visit their website for more details and menu offerings. (Please note that the cover charge does not include food or drinks).
For 25 years now the Gallifreyan Embassy has been celebrating the adventures of a certain Time Lord through time and space. Now we are coming together to mark the milestone at this event which is open to everyone (you don't need to have been or be a member of the Gallifreyan Embassy).
"Hold on there, old guy, Chang Lee will help you out."
Doctor Who: Podshock - Episode 222
Running Time: 1:50:32
Interview with Yee Jee Tso (Chang Lee in the 1996 movie), Tara Wheeler talks about tracking down David Tennant, Billy Davis files a report from Dragon*Con with Frazer Hines, Doctor Who: The Forgotten Army and Doctor Who: Podshock in New York City, join us for the next 25th anniversary event for the Gallifreyan Embassy, and more. Dedicated to the memory of David Jennings ("Adric Antfarm").
Hosted by Louis Trapani ( @LouisTrapani ), Ken Deep ( @kendeep ), with Tara Wheeler ( @TARDIS_Tara ).
If you listened to Doctor Who: Podshock 189 when we interviewed Sarah Douglas, you will know of our very own DWP Correspondent Amy Krell's project 'Witchville' coming to the Syfy channel which stars Sarah. We can now present you with a sneak preview of the movie making its debut on Saturday, the 22nd of May 2010 (9/8c).
Be sure to catch it next month (May 22, 2010 9/8c).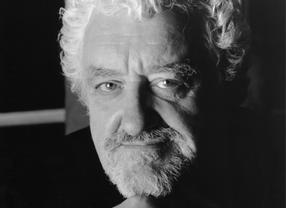 This year's EA British Academy Children's Awards honours Bernard Cribbins. Many will know him for his reoccurring role of Wilf, Donna's granddad currently in Doctor Who (and is set to return for the upcoming specials The End of Time), though his association with Doctor Who goes back to the 1966 feature film, Daleks: Invasion of Earth 2150 AD with Peter Cushing, he can also be heard in a radio version with Paul McGann, and was in the running to succeed Jon Pertwee as the Doctor.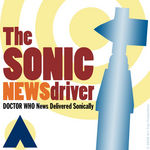 The Sonic Newsdriver 20091117
Selected Doctor Who related news delivered sonically.
For Earth-date: Tuesday, the 17th of Nov. 2009
Waters of Mars Floats to 9.1 Million, Moorcock for Doctor Who, No Movie For You, Waters of Mars Accessories, Live Waters Review, Bigger Than Life, and more.
Hosted by Louis Trapani
Oh. Yes. Tweet me if you're going to be there at the Silent Movie on Fairfax on Tuesday. Bruce Robinson? A 35mm print? Heaven!!!
Withnail & I (with director in person)
According to an article by The Press Association, David Tennant has been cast as the villain "Pomfrey" in a sequel to the 2007 movie, St Trinian's. The article states that 27 year old, Sarah Harding (Girls Aloud singer) along with Tennant will be joining Rupert Evertt (who starred in the original film) and Colin Firth for this sequel named, St Trinian's II: The Legend of Fritton's Gold.
It also states that Tennant's character will have "sidekicks from a women-hating secret society."
Additionally, Montserrat Lombard of Ashes to Ashes will also be appearing in the film.