sci-fi
---
Once again I am chiming in here to give everyone a heads up that Doctor Who: Podshock 236 is on its way. In the meantime, if you haven't heard it yet, the latest Hitchhiker's Guide to British Sci-Fi is out. Dave and Graeme who helped with DWP 235, also co-host in this episode.
Today is the birthday of David Jason (voice of Danger Mouse and recently recognized in UK's National Television Awards). What better way to celebrate his birthday, than listening to this episode of HHGTBSF. See the links below:
Danger Mouse Discussed and News on Torchwood, Doctor Who, Outcast, Red Dwarf and More in this Hitchhiker's Guide to British Sci-Fi -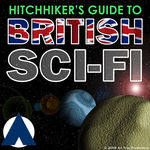 Hitchhiker's Guide to British Sci-Fi - Episode 10
Running Time: 1:29:20
News on Red Dwarf, Torchwood, Doctor Who, Blake's 7, Outcast, Hitchhiker's Guide to the Galaxy, National Television Awards, and more, plus a discussion on Danger Mouse, and more!
Hosted by Louis Trapani @LouisTrapani, Dave Cooper @daveac and Greame Sheridan @The2ndDoctor .
What does the title of this entry mean? It's simply a fushion of what about to speak about here:
First off, both Dave Cooper @daveac and Graeme Sheridan @The2ndDoctor joined in as co-hosts for this week's recording of Doctor Who: Podshock (235) and Hitchhiker's Guide to British Sci-Fi. Expect both episodes on your feeds soon.
Secondly, you can hear me in the most recent episode of The Chronic Rift podcast in which I speak about the Gallifreyan Embassy. See my post about it below on arttrap.com:
Every year, for the last few years, just in time for the holidays, 'TardisTimegirl' releases an animated Doctor Who related video on YouTube. A holiday treat for all Whovians. Last year, it was the immensely popular, '2001: A Who Odyssey' in which she combines the classic 1968 Doctor Who serial 'The Wheel in Space' with the film '2001: A Space Odyssey' which was released the same year. So when the holidays rolled around this year, I checked her YouTube channel and was disappointed not to see any new animated shorts for this year's holiday season. So I was surprised and delighted to see that a new short was released over the New Year's Day holiday.
Once again, using the 2nd Doctor story, 'The Wheel in Space' as the backdrop, she poses the question of what would a trailer look like for it if the once BBC set designer, Ridley Scott (who later went on to direct Alien among other films) made it? What follows is another awesome computer animated (CGI) trailer for Doctor Who: The Wheel in Space done in the style of 1979's Alien film by Ridley Scott. Thank you, 'TardisTimegirl.'
Turn off the lights and watch this in full screen mode. Enjoy!
(The following has been re-posted from my blog at arttrap.com)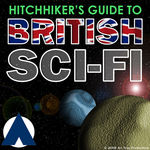 After a long hiatus, Hitchhiker's Guide to British Sci-Fi has returned. Dave Cooper @daveac joins me, Louis Trapani @LouisTrapani as co-host in this episode in which we discuss the new Torchwood series coming to Starz in the US, series 4 of The Sarah Jane Adventures, we invite our younger listeners for their reviews of K9 - The Series, plus we discuss Sherlock, The Deep, Ashes to Ashes, Merlin, and more. It also features part of an interview with Brian Croucher (Travis (2) on Blake's 7) that can be heard in full in Doctor Who: Podshock 219.
For more details, see Episode 8 of Hitchhiker's Guide to British Sci-Fi. If you are subscribing to the podcast, it is already in the feeds, or alternatively, you can download it directly here: Hitchhiker's Guide to British Sci-Fi - Ep. 8 (MP3, 39 MB)
As reported in Doctor Who: Podshock, the Doctor Who spin-off series, Torchwood is being relaunched in the US on the Starz network.
The HollywoodReporter.com has an article reporting that name of the rebooted series in the US is Torchwood: The New World. Like last year's acclaimed Torchwood: Children of Earth I would suppose. It is to be ten episodes which to my understanding are telling a story much the same way as Children of Earth did with its five episodes run.
'Torchwood' gets new title: 'The New World': "Starz' 'Torchwood' reboot will be titled 'Torchwood: The New World' and creator Russell T Davies gave some insight into the storyline.

The new story will follow a CIA agent (Rex) and analyst (Ester) who tackle an alien-related global issue. Torchwood, having been destroyed and disbanded, is 'like a legend now ... it's like something that's ceased to exist and is now spoken of only in whispers.' Soon, Rex and Ester are on the run and are seeking out the help of Captain Jack and Gwen.
The Sarah Jane Adventures titles have just been announced for Series 4, They are
According to an article in The Hollywood Reporter today, it reports that BBC Worldwide has in a statement said, "BBC Worldwide Productions and the FOX Broadcasting Company have mutually agreed not to progress together with a 13-episode serialized 'Torchwood' format. We are currently in discussion with several interested networks."
Join Doctor Who: Podshock live at I-CON 29 on Sunday, March 28, 2010 at 2pm (EDT) in Stony Brook, NY.
Doctor Who: Podshock returns to the annual New York science fiction, fact, and fantasy convention this spring for another live show. I-CON is back at the SUNY Stony Brook University again this year with invited Sarah Douglas, Ronald D. Moore, Charisma Carpenter, Tony Todd and more.
Writer for IDW Publishing's Doctor Who comic book series, Tony Lee will be joining us via the net from the UK.
Hosts Ken Deep and Louis Trapani will be there in person and James Naughton via the net in the UK recording an upcoming episode of Doctor Who: Podshock at the convention (location: Harriman 112). Possible in-person guests TBA.
Last week I had the pleasure of being a guest on the Sci-Fi Party Line podcast. I was invited to come on episode 39 of the podcast hosted by Cat ( @fancyfembot ) and Eric Escamilla ( @Bullitt33 ) (we just had Eric on with us in Doctor Who: Podshock 169).
In it, we discuss The Sarah Jane Adventures episode, The Wedding of Sarah Jane Smith which guest stars David Tennant, the preview clip of Dreamland (the new animated Doctor Who adventure), and the upcoming Doctor Who special, Waters of Mars. We even ponder on the upcoming new series starring Matt Smith with Steven Moffat. Plus we touch upon Torchwood as well in this episode.
BAFTA winning actor, Noel Clarke (Mickey / Ricky on Doctor Who) stars in Reign of Death, written and directed by Matthew Savage. An upcoming sci-fi noir project from Ganymede Productions Ltd and It's My Shout. For further information on the project, visit their Facebook page.
This trailer promo was released this week.