Torchwood
---
"You don't understand regeneration, Mel. It's a lottery, and I've drawn the short plank."
Doctor Who: Podshock - Episode 181
Running Time: 1:55:28
Time and The Rani review, US version of Torchwood, 7th Doctor Vest, news, feedback, Gallifrey 2010 report, Germany Report with Graeme Sheridan and more.
Hosted by Louis Trapani, James Naughton, Ken Deep, and Tara Wheeler.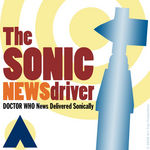 The Sonic Newsdriver 20100121
Selected Doctor Who related news delivered sonically.
For Earth-date: Thursday, the 21st of Jan. 2010
Carrying the Torch for the US, Help Wanted at The Sarah Jane Adventures, And The Awards Go To, David Tennant is Out of 'Burke and Hare', Colin Baker on David Tennant's Leaving, Mum's the Word, Addressing the Dress, and more.
Hosted by Louis Trapani
According to a Hollywood Reporter article, there may be a new US version of Torchwood coming to Fox. Series creator and producer Russell T Davies along with producer Julie Gardner are to be spearheading the project with executive VP of programming and production at BBC Worldwide Productions, Jane Tranter.
The article suggests that some of the original cast may be onboard the project as well, mainly John Barrowman.