costume
---
Doctor Who: Podshock - Episode 297
Running Time: 1:10:31
We have a classic interview with Colin Baker (the 6th Doctor) from July 1985 in New Orleans (courtesy of Chuck Rabb) in which he speaks of his costume, the hiatus, sky diving, and more, plus Doctor Who news, feedback, A Wild Endeavor, and more. Hosted by Louis Trapani.
Doctor Who: Podshock - Episode 293
Running Time: 1:45:23
We review Journey to the Center of the TARDIS, plus Doctor Who news (including our thoughts on the new costume for the 12th Doctor), and your feedback. Hosted by Louis Trapani, Dave Cooper, and Taras Hnatyshyn.
It seems that not only 8th Doctor wants a costume change, Matt Smith (the 11th Doctor) is reported stating that he would like some changes in his costume. Specifically, a warmer coat, perhaps in addition to his tweed jacket.
As for a hat, he said he wanted a hat back in April when he was in New York for the premiere of the 2010 series of Doctor Who. So this comes as no surprise. We already know that fezzes are cool.
Television - News - Matt Smith wants 'Who' outfit changes - Digital Spy: "'I know I want a coat,' he said. 'You get cold in only a tweed jacket. And I want a hat. Not all the time. Just now and again. It feels Doctory and right for my Doctor. I think it can evolve and give it that variety.'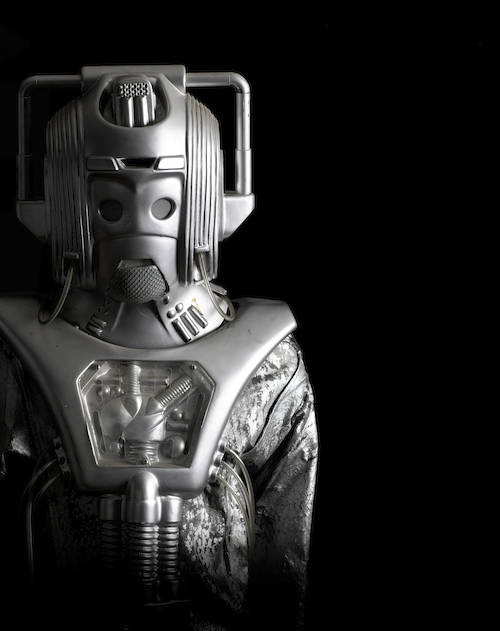 Here's your chance to own a piece of history or future as it may be in Doctor Who: The Auction at Bonhams. While this is not the first time we have seen Doctor Who props and costumes being auctioned at Bonhams, this has to one of the largest we have seen.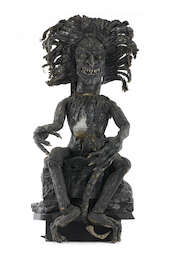 Everything from a Cyberman (left) seen in The Five Doctors to the bus in Planet of the Dead are up for grabs. The auction items are mostly costumes (wardrobe and alien costumes with masks) and related props, be it the 10th Doctor's formal wear from Voyage of the Damned to the Magma beast from The Caves of Androzani. Even the Malus (right) is up for grabs from The Awakening and a Doctor Who auction wouldn't be complete without a Dalek or two. All authentic BBC items used on screen from the long running series.
It is a shame that all of these items are not going into a museum as a collection for all to enjoy. We can only hope that they will find homes that will take care of each piece. Viewings for interested bidders will take place between Sunday 21 February and Wednesday 24 February 2010.
Doctor Who fans are coming together on the net to help out a fellow fan and friend, Johanna Mead. Johanna ( @britgeekgrrl ) is well known at Doctor Who conventions across the US for her detailed and creative costumes, she is also a writer and an English expatriate living in northern California. Unfortunately, her husband had just recently lost his battle against cancer and the online community of fans and friends have come together to help raise money to help offset the costs of the final arrangements.
Johanna Mead (as Romana I) with The White Robot (Billy Davis) at Gallifrey 2009
You may have seen the White Robot at a Doctor Who conventions, but does the White Robot really exist? Now there is an answer this question. Doctor Who: Podshock special correspondent, Billy Davis constructed his classic White Robot costume as a nod to the 1968 Patrick Troughton story, The Mind Robber. It has become a popular attraction recently at select conventions such as Chicago TARDIS and Gallifrey 2009.
The classic White Robot (Billy Davis inside, who created this classic costume) intruding in the TARDIS at Gallifrey 2009 in Los Angeles.
You too can be the White Robot (sort of): The White Robot Does Exists!
The White Robot (Billy Davis inside who created this classic costume) emerging out of the TARDIS (created by Tara Wheeler and friends) at Gallifrey 2009 in Los Angeles.
You too can be the White Robot (sort of): The White Robot Does Exists!
Love it
44% (26 votes)
Loathe it
19% (11 votes)
Not sure / indifferent
37% (22 votes)
Total votes: 59