obituary
---
What a week it has been. Unless perhaps you have been off-world or visiting another time era all this past week, you know we lost Apple co-founder and former CEO, and great tech innovator and visionary, Steve Jobs.
It is a good chance that there wouldn't be a Doctor Who: Podshock show if it were not for Apple under the leadership of Steve Jobs making the iPod so ubiquitous across the world. It certainly wouldn't had been called "Podshock" at least ("iPod" begat "podcast" begat "Podshock"). Now in our seventh year, it has been produced from the beginning using Apple products as it is today.

Last April we suffered a huge unexpected loss in the Doctor Who community and beyond. The death of the beloved actress, Elisabeth Sladen. Almost immediately following it, DWP Correspondent-At-Large, Colin (AKA "Abersoch") contacted me about putting together a special episode of Doctor Who: Podshock to celebrate Elisabeth Sladen and the Sarah Jane Smith character.
We had just started our series of live shows reviewing the new Doctor Who episodes from the spring 2011 series while Colin and I were discussing what we could do for a tribute. We couldn't record it then. Now that we are in between the spring block and the late summer/autumn block of new 2011 Doctor Who episodes, it allows us to record this celebration episode.
The original voice of the Daleks Roy Skelton has passed away at the age of 79 after suffering a stroke.
He was also know for providing the voices to the British ITV kids Programme "Rainbow" where his voice talents were used for the Puppets Zippy and George.
A short bio follows taken from "The Manchester Evening News"
Today marks one week since the unbelievable news broke that we lost Elisabeth Sladen (Sarah Jane Smith) to cancer. The BBC had dedicated this past Saturday's transmission of Doctor Who: The Impossible Astronaut (the premiere episode of the new 2011 series) to her and afterwards there was a 12 minute piece on CBBC titled, My Sarah Jane: A Tribute to Elisabeth Sladen which if you saw it, I'm sure it didn't leave you with a dry eye. In it, many of her co-stars spoke about their time working with her including David Tennant and Matt Smith. The day after she passed, another Doctor actor had his say as well.
Tom Baker, the 4th Doctor in Doctor Who shares some of his memories and feelings after the passing of co-star, Elisabeth Sladen last week.
Tom Baker Newsletter | Latest news | Lis Sladen | Sarah Jane: "Sarah Jane dead?  No, impossible!  Impossible.  Only last week I agreed to do six new audio adventures with her for Big Finish Productions.
Doctor Who Monthly has reported via Twitter this morning the sad news of the death of actor Michael Gough. He will be remembered by Doctor Who fans as the Celestial Toymaker in the story of the same name (The Celestial Toymaker) in 1966 with the first Doctor (William Hartnell) and Councillor Hedin in the 1983 story, Arc of Infinity with the fifth Doctor (Peter Davison).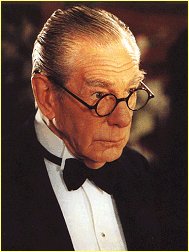 You may also recall him for his parts on the big screen such as the trustworthy butler Alfred Pennyworth in the 1989 Batman film as well as its sequels, Batman Returns (1992), Batman Forever (1995), and Batman & Robin (1997).
Also included in his long list of credits is Sleepy Hollow (1999) playing Notary Hardenbrook.
It's been more than a couple weeks now since word first traveled across Twitter of the sad news that we lost Nicholas Courtney. For many we us, we were in disbelief and shock. If you heard the latest episodes of Doctor Who: Podshock or The Sonic Newsdriver, you will know that I was literally on my flight back from attending Gallifrey One 2011 in Los Angeles when word first came to me. After such a 'Doctor Who high' that was Gallifrey One, to have this news come on its heels... well, it's never a good time for news like this, but we can be grateful it was after, not during the convention. I want to thank Correspondent Graeme Sheridan @The2ndDoctor for posting the news to our site (see: R.I.P. The Brigadier, Nicholas Courtney Dies at Age 81). I had meant to follow it up, posting some of my thoughts, but I found it difficult to do. I was even dreading having to record the next episode of The Sonic Newsdriver only because I would have to report it. Though now that has come to pass.
We have a bunch of new Doctor Who: Podshock episodes on the way which will be coming to you soon, including our live show recorded at Gallifrey One 2011. In the meanwhile, catch up on Doctor Who related news delivered sonically with the latest episode of The Sonic Newsdriver!
Sonic Newsdriver (07 March 2011) - Doctor Who News -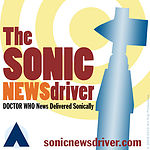 The Sonic Newsdriver 20110307
Selected Doctor Who related news delivered sonically.
For Earth-date: Monday, the 7th of Mar. 2011
In this episode: Five Rounds Rapid in Memory of Nicholas Courtney, James Corden is Back, Who are you gonna call?, Massive Man - Massive, iPlayer for less than $10 a month, and more!
It is with great sadness and a very heavy heart, that I report the passing of Nicholas Courtney, best known for his role as the Brigadier.
He was first seen in Doctor Who as Bret Vyon a security agent in the 12 part "The Daleks Master Plan" Later taking up the Role of Colonel Lethbridge Stewart in "The Web of Fear" and then comming back one year later as Brigadier Lethbridge Stewart in the Invasion.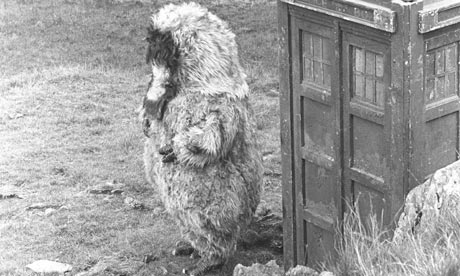 Mervyn Haisman, has died of heart failure aged 82. He with co-creator, Henry Lincoln, was responsible for the creation of the Yeti and the Quarks in the Patrick Troughton stories, The Abominable Snowmen and The Web of Fear in Season 5. Plus The Dominators in Season 6. He also worked on Doctor Findlay's casebook, The Onedin LIne as well as Howards way, all for the BBC. He was also responsible for scripting Hammer Horror's, The Curse of the Crimson Altar.