Hyde Fundraisers
---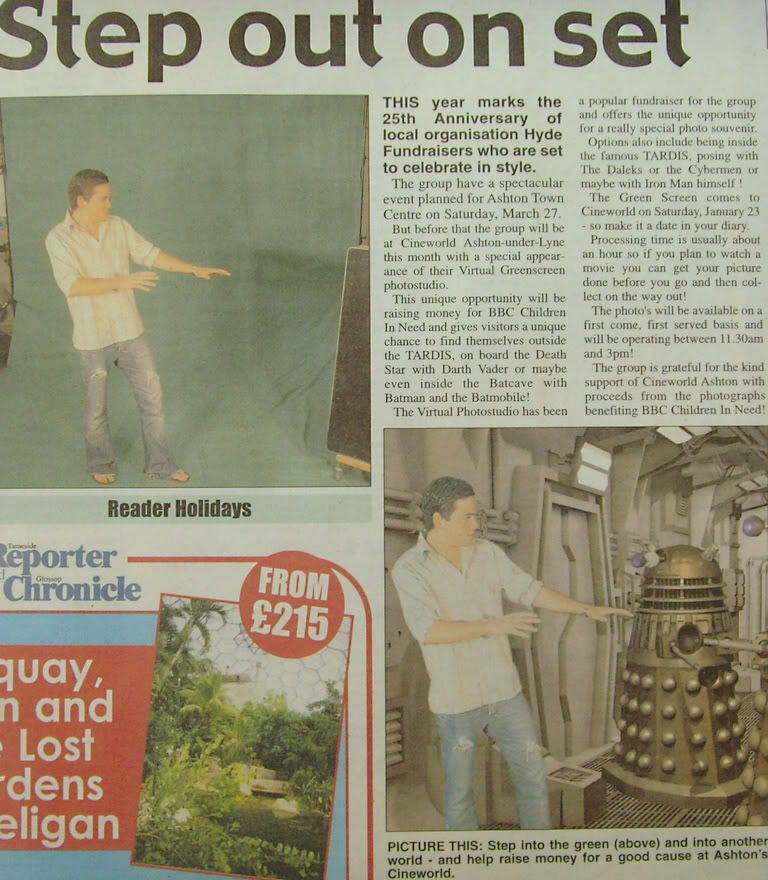 As many of the GE forum readers know I try to highlight the good work done by a local group here in the UK.
Well that group - The Hyde Fundrasiers reach their 25th Anniversary just like the GE this year!
The Charity group uses Doctor Who & other Science Fiction related characters to raise funds for local, national & international charities like Children in Need reach 25.
Cheers, daveac
Just a newspaper report on the Hyde Fundraisers Doctor Who Charity event that I posted a couple of YouTube videos on (dac100) and pictures at dac100 PhotoBucket.
Save to see full size:-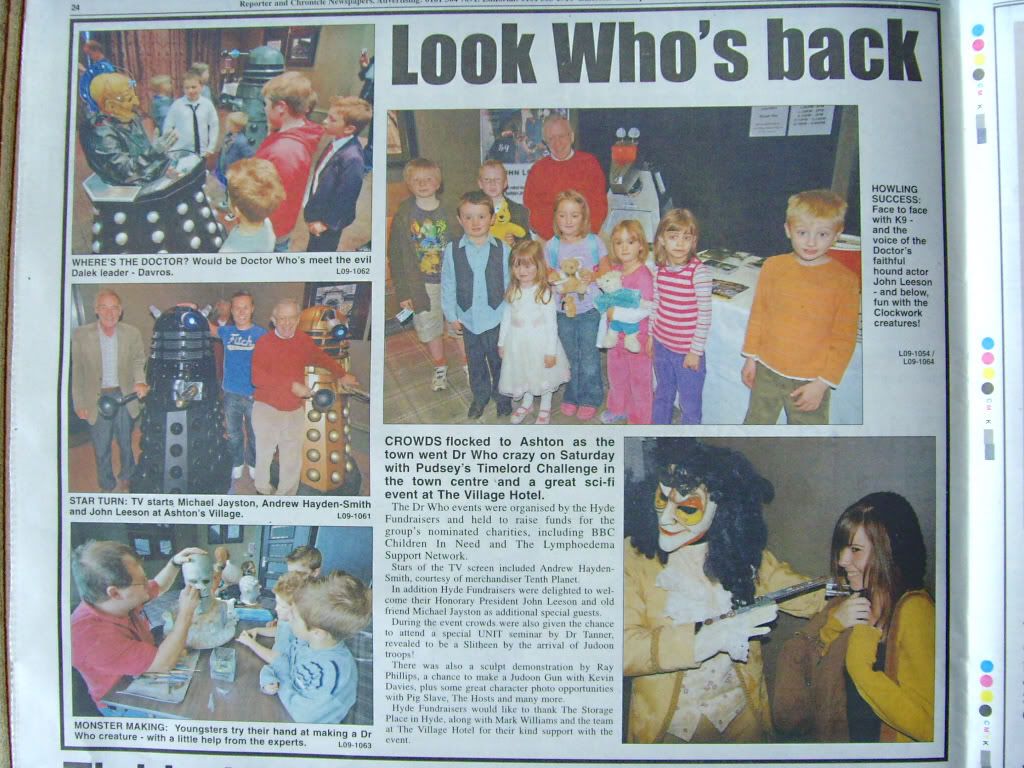 Cheers, daveac
On the 45th anniversary weekend of Doctor Who - Hyde Fundraisers have a Doctor Who 'Children in Need' event at Ashton-u-Lyne Library in the UK. I did an interview with Wayne Broughton for the Gallifreyan Embassy & Doctor Who Podshock. Videos and photos are also linked to on the GE site. (Looking sharp in his Doctor Who: Podshock / Gallifreyan Embassy shirt)