BAFTA
---
Doctor Who: Podshock - Episode 271
Running Time: 2:17:11
A special double-length episode: Jon Preddle (author of Timelink, BroaDWcast) interviewed, plus Doctor Who related news, feedback (Justin from Ohio, Whoviac, Michael House), and more. Hosted by Louis Trapani, Dave Cooper, and Ian Bisset.
Matt Smtih (the 11th Doctor on Doctor Who) and Benedict Cumberbatch (Sherlock Holmes on Sherlock) presents Steven Moffat (executive producer of both aforementioned series) with his special 2012 BAFTA award.
(Title could be considered a possible minor spoiler)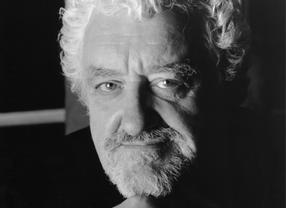 This year's EA British Academy Children's Awards honours Bernard Cribbins. Many will know him for his reoccurring role of Wilf, Donna's granddad currently in Doctor Who (and is set to return for the upcoming specials The End of Time), though his association with Doctor Who goes back to the 1966 feature film, Daleks: Invasion of Earth 2150 AD with Peter Cushing, he can also be heard in a radio version with Paul McGann, and was in the running to succeed Jon Pertwee as the Doctor.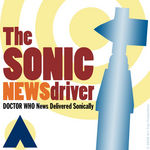 The Sonic Newsdriver 20091029
Selected Doctor Who related news delivered sonically.
For Earth-date: Thursday, the 29th of Oct. 2009
Is there a Doctor in the house?, To the Moon Alice, Sarah Jane Adventures nominated for a BAFTA Children's Award, Wake the Kids and Phone the Neighbors, David Tennant's New Gig, Trust Review Leads to an Extra £25.5m for BBC Children's Services, Doctor Who Christmas Special to be Previewed on BBC Children in Need, and more.
Hosted by Louis Trapani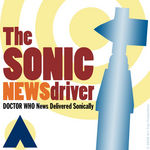 The Sonic Newsdriver 20091023
Selected Doctor Who related news delivered sonically.
For Earth-date: Friday, the 23rd of Oct. 2009
A Glimpse of the New TARDIS Interior, David Tennant Up for BAFTA Scotland Award, RTD Calls for Champion Children's TV, Sarah Jane Adventures Series 3 Underway, Tennant and Sladen Dumped From Radio Times Cover, Blue Peter Says Design Your Own TARDIS Console, BBC iPlayer Goes International at a Price, Catch Doctor Who: Podshock 165, and Get Your Sonic Gear, plus more!
Hosted by Louis Trapani
David Tennant has been nominated for the 2009 BAFTA Scotland Awards. British Academy of Film and Television Arts (BAFTA) Scotland director Helen Anderson announced the nominees today for the BAFTA Scotland Awards 2009 taking place at the Glasgow's Science Centre on Sunday, the 8th of November 2009. It celebrates the best in Scottish TV, film, and multimedia.
For his work playing the lead role in Doctor Who, David Tennant has been nominated in the male acting in TV category along with other nominees, Robert Carlyle (The Unloved) and Bill Paterson (Spanish Flu - The Forgotten Fallen).