award
---
Matt Smtih (the 11th Doctor on Doctor Who) and Benedict Cumberbatch (Sherlock Holmes on Sherlock) presents Steven Moffat (executive producer of both aforementioned series) with his special 2012 BAFTA award.
Both Matt Smith and Karen Gillan won thier catagories at the NTA or National Television Awards.
Matt won for best for Best Performance Male Drama, and Karen for Best performance Female Drama.
Doctor Who was nominated for the Best Drama catagory but lost out to Downton Abbey, which stars Hugh Bonniville. Who most who fans will remember as the Captain from the Series 6 Episode "Curse of the Black Spot"
On the red carpet it seemed like Matt has caught Moffeteitis in that he gave two different accounts of how long he was going to stay as the Doctor. The Youtube clip are underneath, you can decide fro yourself.
Thank you for voting and making Doctor Who: Podshock the winner of BEST PODCAST in the SFX Blog Awards 2011. It was an honour to be nominated. We were in great company with other nominees. They are all winners in our book. We were nominated in the one of the six categories this year for Best Podcast.
Other categories included Best Online Fan Community, Best SF News Blog, Best Literary Blog, Best Franchise Specific Site, and Best Celebrity Blog.
We thank everyone that voted, the members of the SFX Forum, SFX team members, SFX Bloggers, and everyone that contributes to our podcast, Doctor Who: Podshock as well as our website here.
Once again it was a privilege just to be nominated.
For more on SFX Magazine and their website visit them at sfx.co.uk.
We are pleased to announce that we have been selected as a nominee in the SFX Blog Awards 2011. The awards "celebrate the best that SF and fantasy fan-driven and insider-developed internet activity has to offer."
"There are six categories to choose from, and the nominations have been drawn up from suggestions made by members of the SFX Forum, SFX team members and the SFX Bloggers," as stated on the SFX website.
Doctor Who has won Best Family Drama by the TV Choice Awards 2010. Karen Gillan (Amy Pond) and Steven Moffat (Lead Writer and Executive Producer) were there in person at the ceremony Monday evening hosted by Alexander Armstrong (voice of "Mr. Smith" on The Sarah Jane Adventures).
This comes on the heels of another award granted to Doctor Who, this time a Hugo Award for Best Dramatic Presentation (Short Form) for last year's Doctor Who special, The Waters of Mars
(Amazon US link).
Out of the handful of Doctor Who specials transmitted last year, I enjoyed Waters most.
Paul Cornell was at the Hugo Awards ceremony presenting an award.
Congratulations all around!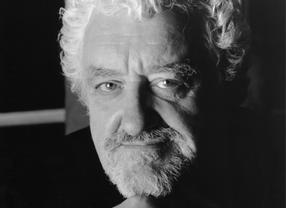 This year's EA British Academy Children's Awards honours Bernard Cribbins. Many will know him for his reoccurring role of Wilf, Donna's granddad currently in Doctor Who (and is set to return for the upcoming specials The End of Time), though his association with Doctor Who goes back to the 1966 feature film, Daleks: Invasion of Earth 2150 AD with Peter Cushing, he can also be heard in a radio version with Paul McGann, and was in the running to succeed Jon Pertwee as the Doctor.
David Tennant has been nominated for the 2009 BAFTA Scotland Awards. British Academy of Film and Television Arts (BAFTA) Scotland director Helen Anderson announced the nominees today for the BAFTA Scotland Awards 2009 taking place at the Glasgow's Science Centre on Sunday, the 8th of November 2009. It celebrates the best in Scottish TV, film, and multimedia.
For his work playing the lead role in Doctor Who, David Tennant has been nominated in the male acting in TV category along with other nominees, Robert Carlyle (The Unloved) and Bill Paterson (Spanish Flu - The Forgotten Fallen).