Now more than ever, we need your support! Become a Supporting Subscriber today.
Paradox
---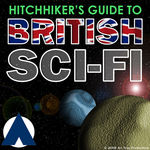 Hitchhiker's Guide to British Sci-Fi - Episode 7
Running Time: 1:19:42
We look at the new The Prisoner (2009) series re-imagined, Series 3 of The Sarah Jane Adventures, Paradox, and more.
Hosted by Louis Trapani, James Naughton, and Dave Cooper.