auction
---
In case you missed it (as I had), here is the Doctor Who segment with Matt Smith from this year's Children in Need charity which also includes a 'trailer' preview of this year's Christmas special titled, The Doctor, The Widow, and the Wardrobe. The special is slated for Christmas Day in the UK.
Donate at www.bbc.co.uk/pudsey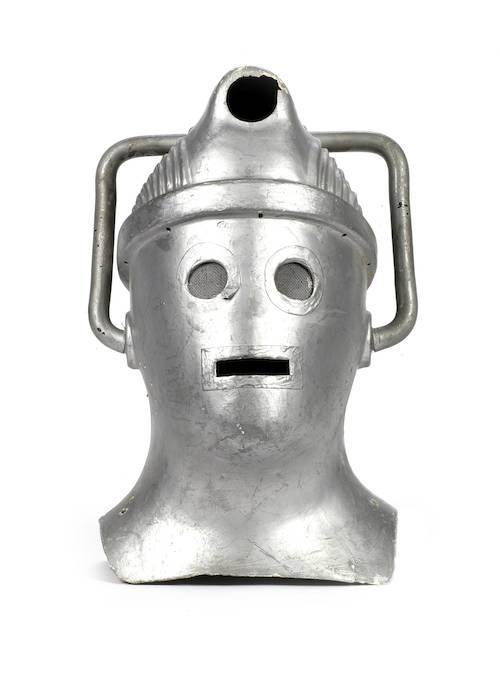 The above pictured Cyberman head from the Second Doctor's period is one of many articles going on sale once more at Bonhams in Knightsbridge London. Other props include Daleks also from this time (Power of the Daleks) K9 and two TARDIS's. The most interesting being the TARDIS from 2005 from 9th Doctor, Christopher Eccleston. This is part of an entertainment auction rather than just a Doctor Who specific one. The auction will be taking place at 11am on the 23rd of June 2010 and lot numbers are 126 to 142 inclusive. Lot 126 being an Dalek from The Chase and 142 being the 9th Doctors TARDIS.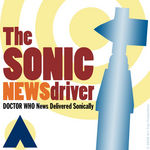 The Sonic Newsdriver 20100223
Selected Doctor Who related news delivered sonically.
For Earth-date: Tuesday, the 23rd of Feb. 2010
New publicity image and new promo trailer for Doctor Who series 31 released, Torchwood the Digital Comic, James Corden to Guest Star?, Neil Gaiman Confirms, Going Once - Going Twice, Gallifrey 21, and more.
Hosted by Louis Trapani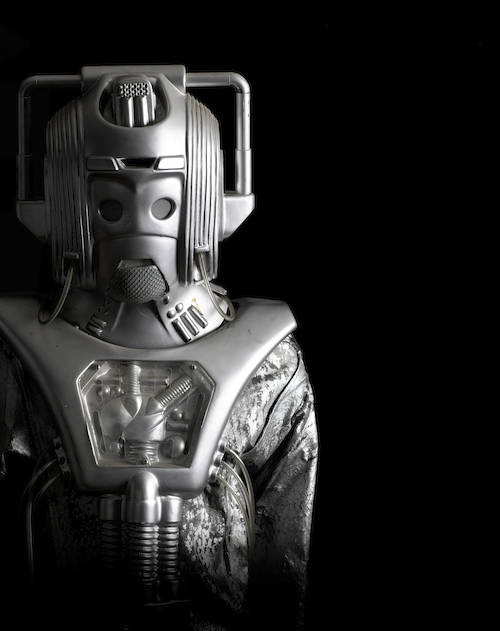 Here's your chance to own a piece of history or future as it may be in Doctor Who: The Auction at Bonhams. While this is not the first time we have seen Doctor Who props and costumes being auctioned at Bonhams, this has to one of the largest we have seen.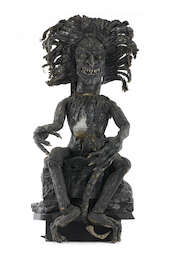 Everything from a Cyberman (left) seen in The Five Doctors to the bus in Planet of the Dead are up for grabs. The auction items are mostly costumes (wardrobe and alien costumes with masks) and related props, be it the 10th Doctor's formal wear from Voyage of the Damned to the Magma beast from The Caves of Androzani. Even the Malus (right) is up for grabs from The Awakening and a Doctor Who auction wouldn't be complete without a Dalek or two. All authentic BBC items used on screen from the long running series.
It is a shame that all of these items are not going into a museum as a collection for all to enjoy. We can only hope that they will find homes that will take care of each piece. Viewings for interested bidders will take place between Sunday 21 February and Wednesday 24 February 2010.
Doctor Who fans are coming together on the net to help out a fellow fan and friend, Johanna Mead. Johanna ( @britgeekgrrl ) is well known at Doctor Who conventions across the US for her detailed and creative costumes, she is also a writer and an English expatriate living in northern California. Unfortunately, her husband had just recently lost his battle against cancer and the online community of fans and friends have come together to help raise money to help offset the costs of the final arrangements.
Johanna Mead (as Romana I) with The White Robot (Billy Davis) at Gallifrey 2009