25th Anniversary
---
It's summer for those in the northern hemisphere, and for many of us, it has been a hot and sticky one. Now is your chance to turn up the AC (or turn it down really) and join Doctor Who: Podshock hosts, correspondents, friends, and listeners in celebrating 5 years of the show without even leaving the comfort of your home!
There are no secret locations or handshakes needed. No long car or train rides. No worrying about parking or finding a seat. No worrying about what to wear (at least not in the physical sense). No worrying about travel fares, dinner checks, tips, or who paid for the last round. Just kick back in front of your computer with your favourite beverage and/or snack and join other Doctor Who, Torchwood, and alike fans coming together on Second Life. All at no extra cost to you.
It's our summer Second Life meet up taking place on Saturday, 21 August 2010 and what better way to celebrate the 5th anniversary of Doctor Who: Podshock and the 25th anniversary of the Gallifreyan Embassy. Come together with other Doctor Who and Torchwood fans no matter where you are geographically located, all you need is broadband internet and a computer capable of running the free Second Life software.
Our seasonal meet ups are a fun and fantastic way to connect with other fans without even leaving the comfort of your own home. Each meet up has been grown larger and larger.
As you already know if you read my previous post (It Was 25 Years Ago Today…), that today marks the 25th anniversary of the Gallifreyan Embassy.
Over the past few months we have been discussing having some sort of special anniversary event to mark the occasion this year. You may remember last year we held an event in Manhattan for our 24th anniversary in which we paired up with a monthly DWNY meet up and brought the lovely Daphne Ashbrook (Dr. Grace Holloway from the 1996 Doctor Who movie) to the event. See Happy Anniversary to Us… for further details.
We would like to something special for our 25th as well. It would be an event in the NY area, perhaps on Long Island as that is where it all began, yet still be accessible to our friends in NYC. Maybe a dinner event? Would you be interested in attending?
2010 marks the 25th Anniversary of the Gallifreyan Embassy. Join as we celebrate 25 years of Time and Relative Dimensions in Space!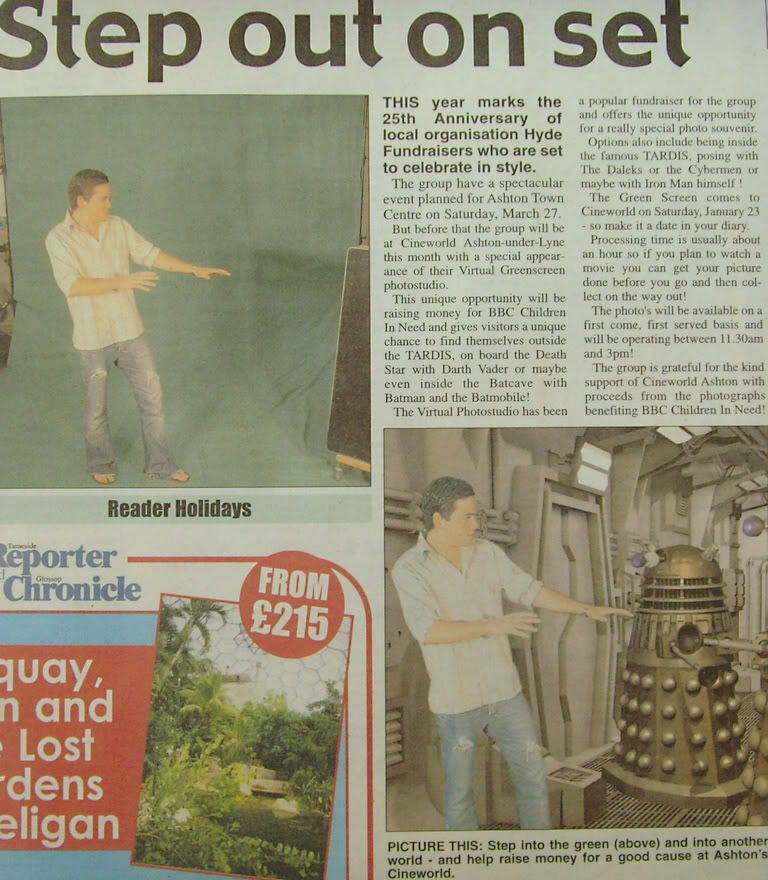 As many of the GE forum readers know I try to highlight the good work done by a local group here in the UK.
Well that group - The Hyde Fundrasiers reach their 25th Anniversary just like the GE this year!
The Charity group uses Doctor Who & other Science Fiction related characters to raise funds for local, national & international charities like Children in Need reach 25.
Cheers, daveac