Billie Piper
---
Doctor Who: Podshock - Episode 325
Running Time: 2:03:42
We reflect back to the return of DOCTOR WHO to television with 'Rose' revisited ten years later, plus news, your feedback, and more. Hosted by Louis Trapani, Dave Cooper, Lee Shackleford and Kyle Jones.
"Before I go, I just want to tell you: You were fantastic. Absolutely fantastic. And do you know what?… So was I!"
Doctor Who: Podshock - Episode 182
Running Time: 1:59:23
The Parting of the Ways reviewed (again), Gallifrey 21 Update, news, and more.
Hosted by Louis Trapani, James Naughton, Ken Deep, and Cat @FancyFemBot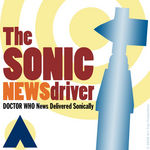 The Sonic Newsdriver 20100116
Selected Doctor Who related news delivered sonically.
For Earth-date: Saturday, the 16th of Jan. 2010
A Rose by Any Other Name, A Rose by the Name of Betty, Ch-Ch-Ch-Changes, End of Time Records for iPlayer, Way To Go Sister, Loose Scripts - Sink Ships, Scary Monsters - Super Creeps - Keep David Tennant Running Scared, and more.
Hosted by Louis Trapani
The BBC Press Office revealed their highlights for Winter/Spring for BBC Drama which includes rock stars, Time Lords, and vampires.
While we are eager to see The Doctor return in the form of Matt Smith, the 11th Doctor this spring when Doctor Who returns, he won't be the only actor to play the Time Lord returning. Christopher Eccleston returns to the BBC in a biopic for BBC Four titled, Lennon Naked which charts the musician from his transition from The Beatles to the enduring and enigmatic icon.