Starz
---
While you are waiting for the 2011 autumn series of Doctor Who, Torchwood is back and we are reviewing it live on the net for Hitchhiker's Guide to British Sci-Fi. So join us, this Sunday…
We Review the 1st Episode of Torchwood: Miracle Day Live on the Net on Hitchhiker's Guide to British Sci-Fi -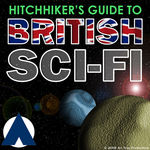 Torchwood is back and it's a miracle, a Miracle Day in fact, and so is Hitchhiker's Guide to British Sci-Fi! Join us live on the net for a review of the first episode of Torchwood: Miracle Day - The New World on Sunday, July 17, 2011 at 4pm EDT on Talkshoe.
If you are a Podshock Supporting Subscriber you will be given preference in the queue of the live show and bumped up.
Torchwood: Miracle Day premieres on Starz this July 8th at 10pm e/p. Here is a special 5 minute special look video from Starz.
The latest and to date, the longest (we believe) promo trailer for the new Torchwood: Miracle Day series on Starz coming this summer.
Torchwood: Miracle Day premieres on Starz on July 8, 2011 at 10pm E/P.
Starz has set the debut of Torchwood: Miracle Day, the latest Torchwood series, a spin-off of Doctor Who in the US for Friday, the 8th of July 2011. The BBC has yet to announce a date at this time. We will keep you posted when they do. Along with the date, Starz has released this new promotional image/poster for the new series (see below for a large version).
The new Torchwood series should fit in nicely schedule-wise in between the first and second half of the 2011 Doctor Who series.
BBC Cymru Wales, BBC Worldwide and US premium entertainment network Starz Entertainmenthave today announced a three-way co-production partnership that will develop a new series of the hit BBC sci-fi drama Torchwood. BBC Worldwide will also distribute the series to broadcasters globally. The 10-episode instalment will be written by a team led by Torchwood creator Russell T Davies and produced by BBC Worldwide productions.