Doctor Who Adventure Games
---
In their first round of major guests, ICON Science Fiction announced the addition of Sylvester McCoy, Daphne Ashbrook, and Sarah Douglas for I-CON 31 in the spring of 2012. I-CON 31 will be held on the campus of Stonybrook University in New York the weekend of March 30, 31, and April 1st 2012. Doctor Who: Podshock and the Gallifreyan Embassy have a long history with I-Con.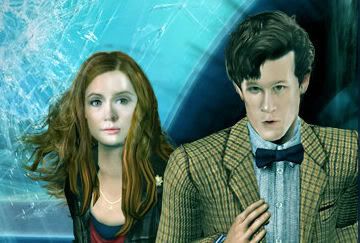 For all you lucky UK bound license fee paying Doctor Who fans. The fourth Doctor Who Adventures game "Shadows of the Vashta Nerada" has just gone live on the BBC official Doctor Who website.
The official blurb reads as such, "So you've learnt to fly the TARDIS and defeat the Cybermen and Daleks. But how will you fare against the fearsome Vashta Nerada? In an underwater base. While being attacked by alien sea monsters. Do you think you're ready?
Sonic Newsdriver (16 October 2010) -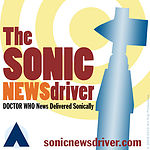 The Sonic Newsdriver 20101016
Selected Doctor Who related news delivered sonically.
For Earth-date: Saturday, the 16th of Oct. 2010

A double length show featuring breaking news of Gallifrey 22 with special guest Shaun Lyon of the Gallifrey One conventions, plus talkin' about my regeneration, don't cross the streams, born in the USA, Tennant trending, what's wrong with my voice, gossiping Gaiman, heard it was your birthday, hello? hello?, Wiiiii have a date, Who is watching you?, NYCC tops 95000, Party with Daphne Ashbrook, and more!
The BBC announced this morning that the free to download (In the UK) Doctor Who Adventure Games will carry on next year, and therefore are to get recommisioned. Full details from the press release below.
"Our lives are different to anybody else's. That's the exciting thing, that nobody in the universe can do what we're doing."
Doctor Who: Podshock - Episode 221
Running Time: 1:25:46
We interview Deborah Watling (Victoria Waterfield) and director Graeme Harper, plus 2011 will bring 2 series of Doctor Who instead of 1 but no Daleks, Sylvester McCoy in The Hobbit, Live coverage from Doctor Who: Podshock's 5th anniversary celebration with Lewis Bailey (The Happiness Patrol Podcast) and Terry Lighfoot (The DirtyWhoers podcast), Gallifrey update and convention reports, Tom Baker returns again as the 4th Doctor, and more.
Hosted by Louis Trapani ( @LouisTrapani ), Ken Deep ( @kendeep ), and James Naughton ( @JamesNaughton ).
"I can feel my hair curling and that can mean either that it's going to rain… or that I'm on to something."
Doctor Who: Podshock - Episode 217
Running Time: 1:57:43
Doctor Who: The Deadly Assassin reviewed, West Coast Correspondent Amy Krell joins us as we discuss the Doctor Who Proms, Adventure Games, news, rumours, our upcoming Second Life meet up, news, and more!
Hosted by Louis Trapani, Ken Deep, James Naughton, and Amy Krell.
"Why doesn't anybody ever want to meet Ringo?"
Doctor Who: Podshock - Episode 214
Running Time: 1:56:02
Terry Molloy (Davros) interviewed (by Nick Joy), Doctor Who Adventure Games reviewed, Changes in the new series, feedback, and more!
Hosted by Louis Trapani, Ken Deep, and James Naughton.