Remembrance of the Daleks
---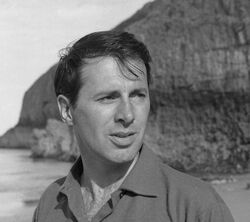 It saddens me to say that we've lost another Doctor Who vetran. Peter Halliday passed way on the 19th of February. It's taken a while for the information to filter out, Peter for most shall be remembered as the unfortunate, violence happy Packer in The Invasion along side Patrick Troughton and Kevin Stoney. But it was not to be his only role, he also did voices for The Silurians and Ambassadors of Death in Jon Pertwee's 1st full Season. Then going on to star as Plectrac in Carnival of Monsters.
Later he appeared along side Tom Baker in the City of Death, as a soldier, and finally along side Sylvester McCoy in Remembrance of the Daleks as the Vicar in the closing moments of Episode 4.
Relive the adventures of the Doctor and Ace when they arrived in London in 1963 to discover two rival Dalek factions in Remembrance of the Daleks with this new exclusive set from Forbidden Planet.
A four figure set of Daleks from the story which was part of Doctor Who's 25th anniversary celebration series (hence why it was set in 1963) include a white Imperial Dalek, a renegade Dalek, a Supreme Dalek, and a special weapons Dalek. They become available on 8 October 2010 and unfortunately are only available in the UK and Eire according to the Forbidden Planet website.
The pre-order price is £34.99. For more information or to order, click here.